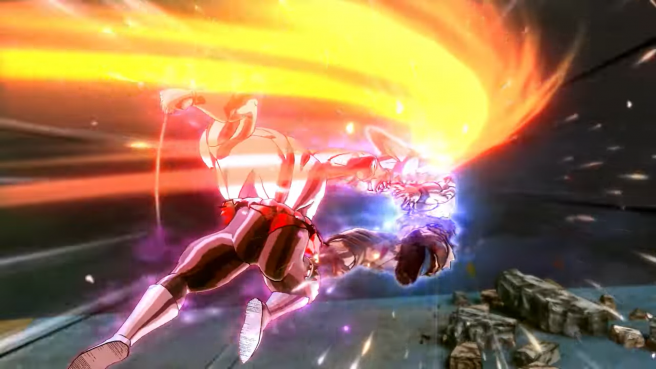 Bandai Namco has released a first look Japanese trailer for the upcoming DLC character Jiren (Full Power). This trailer shows off some of Jiren's moves and gameplay. There is also a short glimpse of the next character coming as DLC, and it appears to be some kind of Goku and Vegeta fusion character.
Check out the full trailer below.
Jiren (Full Power) will be available in the Dragon Ball Xenoverse 2 Legendary Pack 2 coming this fall.