Dragon Ball Xenoverse 2 – Xenoverse 1 story DLC free for the first month of release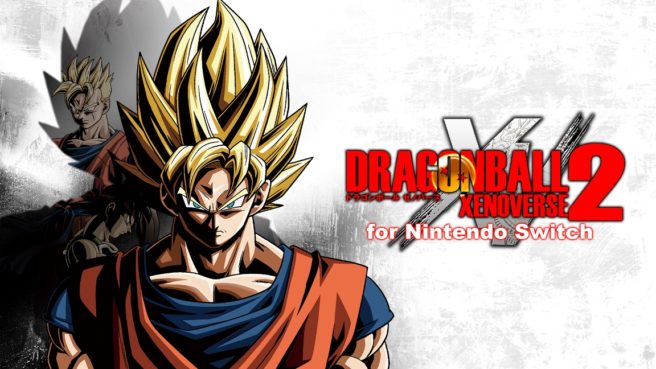 Just like in Japan, Bandai Namco is including content from the first Dragon Ball Xenoverse in Dragon Ball Xenoverse 2 for Switch and offering it in in the west. The process of gaining access is just slightly different.
For the Japanese release, Bandai Namco had the Dragon Ball Xenoverse 1 content built right in. Once you cleared certain sections of the story in Dragon Ball Xenoverse 2, you're able to access segments from the original by talking to a particular NPC. But from what we understand, for the western version, you first need to download the a pack from the eShop.
Bandai Namco says that the Xenoverse 1 content will be free for the first month of Xenoverse's 2 release. After that, it will presumably become paid DLC in both North America and Europe.
Dragon Ball XV2 is out this FRIDAY on the #NintendoSwitch. The Xenoverse 1 Story DLC is FREE on the eShop during the first month of release! pic.twitter.com/qaIXWxOGN5

— Bandai Namco US (@BandaiNamcoUS) September 21, 2017
If you head on over to the eShop and visit the Dragon Ball Xenoverse 2 page, you should be able to find the "Legend Patrol Pack". This is 2.0GB and will be available until October 31. It'll provide you with the Time Patrol story from Dragon Ball Xenoverse plus content from the Resurrection F and GT arcs.
Also worth noting, there's "free unlock DLC" on the eShop as well. You can immediately unlock all playable characters from the main story, though you can also unlock them by progressing in the story. Note that it does not include characters included as paid DLC. This will also be distributed until October 31.
Source: Switch eShop
Leave a Reply