Dragon Lapis hitting Switch next week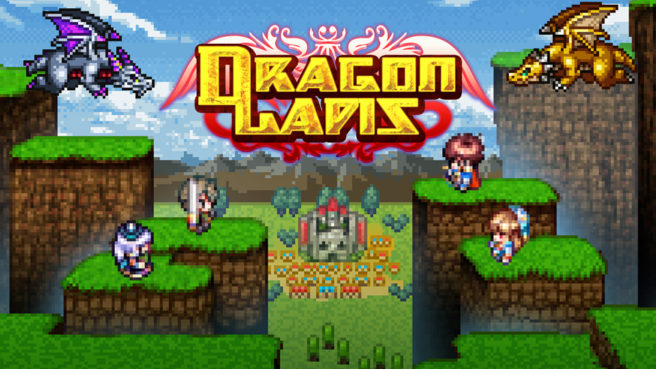 Kemco and Exe Create's RPG Dragon Lapis arrived on 3DS in 2018, and it's now about to release on Nintendo's current system. It's been announced that the game is slated for November 5 on Switch.
Here's some information about Dragon Lapis as well as a trailer:
A thousand years ago, a great battle ensued between two dragons, one gold and the other silver, where they were sealed away. Many centuries later, the Silver Dragon reawakens, and launches an assault on a frontier village. Lucas, a royal knight serving as a guard, little does he know he is, in fact, a descendant of the hero who once sealed the Gold and Silver Dragons in human form. Nonetheless, when the tragedy strikes, he soon sets out on an adventure to save the world! Make a return to the golden age of RPGs with 8-bit graphics and chiptunes. By unlocking growth plates, characters are able to strengthen parameters, learn skills, and increase job rank! Master multiple jobs and live an adventure full of challenges and dungeons to explore!

Features
– Make a return to the golden age of RPGs!
– Intuitive controls & retro graphics!
– Unlock the growth plates to power up characters!
– Change and master jobs to use more abilities!
– Plenty of subquests and extra content!
– Challenging dungeons full of gimmicks and formidable opponents!
– Fight various enemies and complete the Enemy Guide!
– Play the Lottery to win strong equipment!
– Character's appearance changes depending on their job!
– Splendid BGM from the renowned game composer Ryuji Sasai!
Dragon Lapis will cost $14.99 on the Switch eShop. By pre-ordering now, you can get it for $13.49.
Source: Kemco PR
Leave a Reply