Dragon Quest X Offline gets new September release date in Japan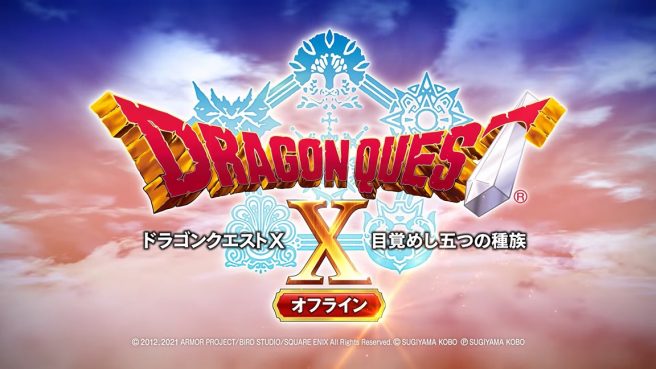 During a new episode of the Super Dragon Quest X TV show, Square Enix revealed a final Japanese release date for Dragon Quest X Offline. The game is now confirmed to launch for Switch on September 15, 2022 in the region.
Dragon Quest X Offline was first revealed in May 2021. Originally, Square Enix intended to have it out on February 26. However, it was delayed and pushed back to an unspecified date this summer – until today when it received a new date.
Today's live stream also revealed that Dragon Quest X: The Sleeping Hero and the Guiding Ally Offline, an expansion for the MMORPG, has been moved to Spring 2023. It was last planned for this fall.
There's still currently no word on a western localization for Dragon Quest X Offline. If that happens to change, we'll be sure to let you know.
Leave a Reply