Dragon Quest XI: details on the battle system and new characters Martina and Rou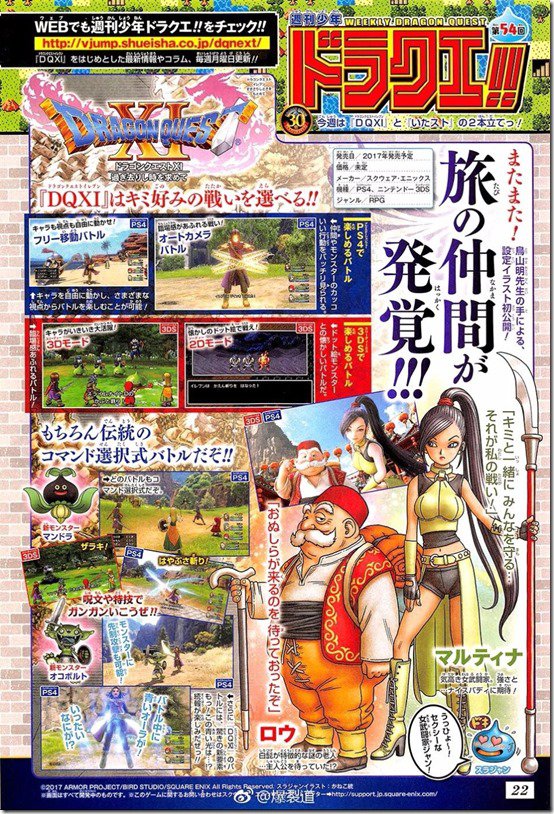 The latest issue of Weekly Jump has revealed some new Dragon Quest XI details, which the folks at Gematsu have kindly translated. First up, some tidbits on the battle system.
As with the rest of the game, the 3DS version features both a 2D and a 3D mode – you can choose between 2D sprites or 3D models of the characters being displayed in battle. The game uses the series' traditional command-based battle system. Two new monsters, Mandra and Ocobolt, can also be seen. Finally, there seems to be some sort of new combat element that's activated when the protagonist is surrounded by a blue aura – though sadly the magazine doesn't go into any more detail than that.
Two new characters also introduced. Martina is a high-spirited martial artist who is quoted saying "With you, we will protect everyone..that is my fight!". Finally, there's Rou, a mysterious old man with a white mustache who's accompanied by the quote "I've been waiting for you to arrive.".
Leave a Reply