DreamWorks Spirit Lucky's Big Adventure planned for June, new trailer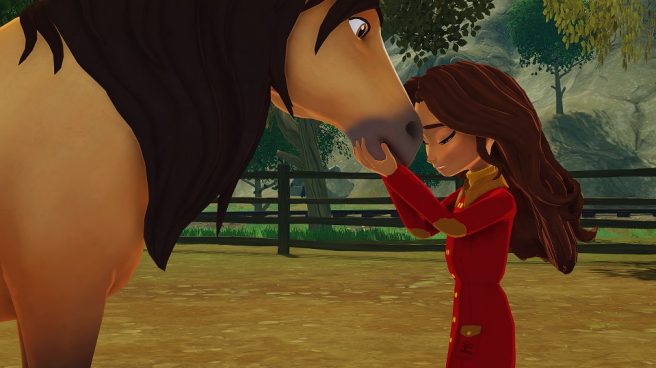 The open-world adventure game DreamWorks Spirit Lucky's Big Adventure will release for Switch on June 1 in North America and June 25 in Europe, Outright Games announced today. It was also confirmed that Isabela Merced (Dora and the Lost City of Gold, Instant Family) will be voicing the main character, Lucky Prescott.
Outright Games shared a new trailer for DreamWorks Spirit Lucky's Big Adventure alongside the release date news. We have it below, along with more information about the title.
Inspired by the upcoming DreamWorks Animation feature film, Spirit Untamed, this new open-world action-adventure game offers players a chance to go on a wild adventure and explore the wonders of the frontier with Lucky and her beloved wild mustang, Spirit. This original story celebrates themes of adventure, friendship and the special bond between a girl and her horse as Lucky teams up with best friends, Abigail and Pru, to embark on a fun-filled quest for hidden treasure in Miradero.

KEY GAME FEATURES:

● BE LUCKY – Star in a new adventure with your fearless best friends Abigail and Pru.

● BOND WITH SPIRIT – Groom Lucky's faithful mustang to help him grow stronger and trek to new regions.

● RIDE THE FRONTIER – Explore a wild, open landscape full of collectibles.

● SHOW YOUR STYLE – Give Lucky a new look with outfits and accessories collected throughout the game.

● LIVE THE LIFE – Rescue animals in danger, help the townsfolk, compete in horse races, take photos and more!
Leave a Reply