Dungeon Munchies gains third chapter on Switch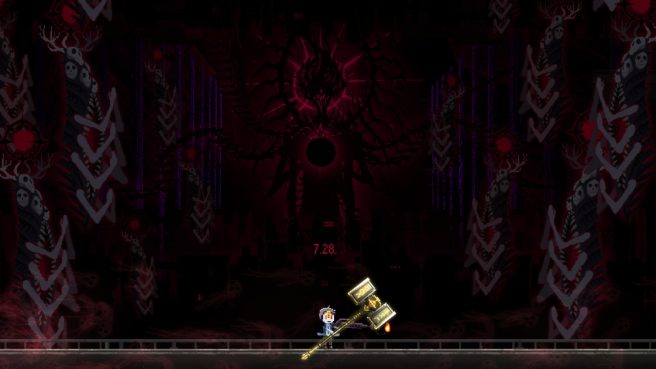 Dungeon Munchies has been on Switch since the end of last year, but the game just added new content with a third and final chapter. It can be accessed today after installing a new update.
The chapter contains new monsters, ingredients, recipes, and legendary weapons. Players will have the chance to take on "three powerful bosses, cook up seven fresh dishes, and learn the truth behind the dungeon and even the protagonist's existence". Adding to the fun are "kooky characters and unexpected revelations."
As for the game in general, we have some information about it below.
New to Dungeon Munchies? Now's the perfect time to rise as a freshly-resurrected zombie in a massive underground complex and heed the call of a rumbling tummy. With help from a ghostly self-proclaimed culinary "expert" known as Necro-Chef Simmer, delve further into the dungeon's depths to collect ingredients to curb the ever-present hunger.

Become a well-fed Frankenstein (…'s monster) of fantastic feats, unlocking new abilities by cooking complex, monstrous dishes from the remains of foes. Compile an impressive cookbook cataloging each the boons associated with each meal. Munch on fried mosquitos to gain their wings and earn a double jump, finish off a fish tail to gain underwater speed, or snack on electrified snail shells to learn shocking counter attacks.

Some animal and plant parts remain inedible even with a zombie's garbage gut. Not to worry! Craft weapons with those leftover bits to further improve odds of survival. Embrace absurdity with adorable anime-inspired pixel animations basted by colorful character portraits, tasteful humor, and a funky soundtrack capturing the jovial energy of a shambling cook trying to stave off death with each bite.
A trailer highlighting the third and final chapter for Dungeon Munchies is attached below.
Dungeon Munchies is currently out on the Switch eShop with a physical release to follow. We have more information about that here.
Source: Chorus Worldwide PR
Leave a Reply