Dungreed Switch gets September 24 release date, new trailer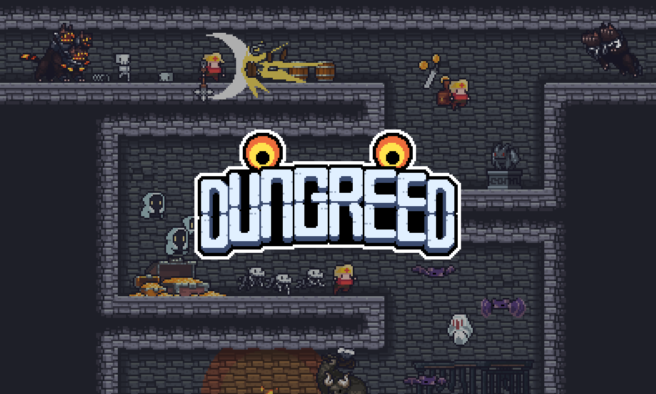 2D side scrolling action game Dungreed is planned to launch on the Switch according to the game's japanese publisher, Pikii. This will be on the eShop for most regions, but a physical release is planned for Japan. Check out an overview and a new trailer below.
Dungreed is a 2D side-scrolling action game with 2D Rogue-LITE elements.

Prologue:

A quiet and peaceful town was destroyed by a mysterious dungeon and all the townspeople were sucked into the dungeon. You must become an adventurer sent from the kingdom to solve this disaster. Enter the dungeon to face the endless threats, rescue the people and rebuild the town!

There are no checkpoints in the dungeon. When an adventurer is slain within the dungeon, his items are lost and he is sent back to town.
Don't worry too much though. There are various ways you can grow. You can permanently increase your stats through training and become even stronger with various items and food found in the dungeon. Train the adventurer and explore deep into the dungeon!

Key features:

– Procedurally generated, but intricately designed maps
– Training system to help explore the dungeon
– From rusty swords to cutting-edge sniper rifles, various weapons, and magical items
– High-quality appetizing pixel-art of food!
– Rebuild the town
– Dungeons with varying themes such as prison, jungle, and lava zone
– Exciting monsters, traps and bosses
Dungreed is slated for launch on September 24th on the Switch eShop.
Source: Nicalis
Leave a Reply