Dusk Diver 2 receives August release date in the west, new trailer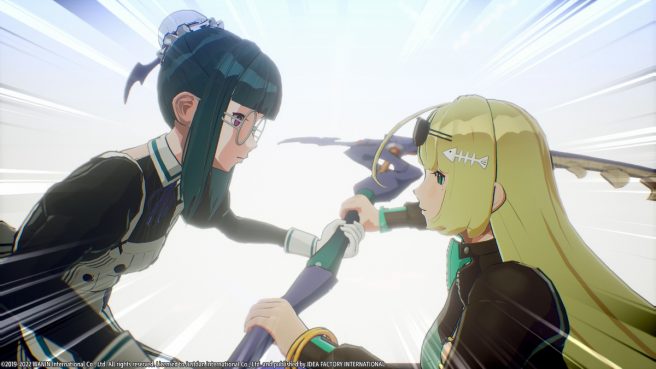 Dusk Diver 2, the beat 'em up action game from Idea Factory and WANIN Games, has a final release date on Switch in the west. It's been announced that those in North America and Europe can pick up the title on August 30, 2022.
More information about Dusk Diver 2 can be found in the following overview:
One year ago, Yang Yumo solved the Youshanding incident that struck the city of Ximending, and restored balance to the dimensions.

She is now in college and seems to be leading a peaceful everyday life while working hard at her part-time job, but the Youshanding incident left a deep scar that is still eating away at her body.

Then one day, she receives a report that a Chaos Beast has appeared in Youshanding. And so Yumo takes to the battlefield once again.

Key Features

From Ximending to Taipei City – With a deeper and grander-scale story, the setting moves from Ximending to Taipei City.
Multiple Playable Characters – Your non-playable allies from the original Dusk Diver are now playable via Dusk Diver 2's new partner swap system. The play style also changes to match each character's performance.
Real-Life Taipei Store Collaborations – Real-world stores will appear in the game once again. Enter these stores to purchase special items.
Combo and Break Strike – Activate a "Break Strike" by comboing enemies into the "Break" state. Massive damage and skill scenes heighten the exhilaration.
Deeper Sub-Quests – With more sub-quests available than the original Dusk Diver, the story dives deeper into the characters.
A new "Chaos in Ximending" that goes along with today's release date news for Dusk Diver 2 can be found below.
Dusk Diver 2 will be sold physically and digitally on Switch. A launch edition will be distributed at various retailers, including the IFI Online Store, which is the only place where fans can receive the exclusive trading card. Those in Europe can also preorder the Day One Edition on the IFI European Online Store at a later date.
Source: Idea Factory PR
Leave a Reply