Dying Light Switch update out now (version 1.0.3), patch notes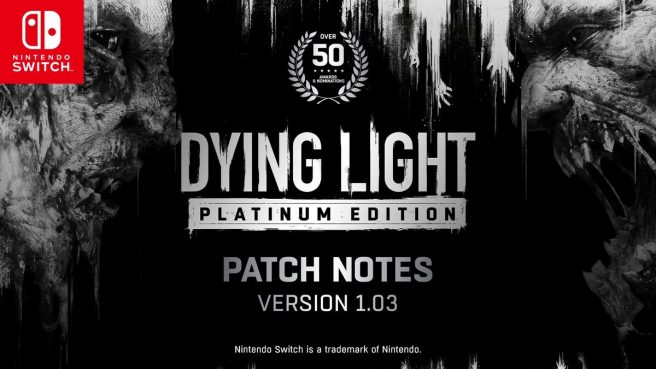 A new update has gone out for Dying Light: Platinum Edition on Switch, which puts the game at version 1.0.3. Aside from fixes and tweaks, an achievement system has been added.
Below are the full patch notes for the Dying Light version 1.0.3 update:
– Fixed a crash in The Following while playing in Chinese
– Duping glitches have been fixed
– Online co-op stability tweaks
– UI and translation corrections
– General Bugfixes
– Achievement system added
Dying Light: Platinum Edition just made it to Switch on October 19 as both a physical and digital release. Shortly after launch, Techland came out with a version 1.0.2 update that came with some technical improvements and more. In case you missed it, we have those patch notes here.
Leave a Reply