E3 2018 preliminary floor plans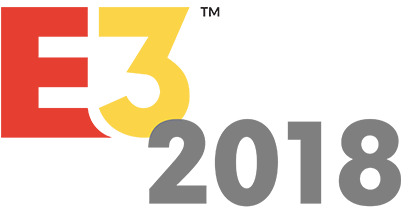 We're about four months out from E3 2018. GES, the event planning and marketing company involved with the show, is getting ready and has published the exhibitor manual for the expo. Based on information pieced together from that, we now have preliminary floor plans for this year's E3.
Nintendo will run its regular booths at the show, sitting on the opposite side of Sony in the West Hall. The Big N has once again reserved the 411 theater similar to past years.
Actually, most companies are holding onto their traditional booths from last year's E3, including Bandai Namco, Ubisoft and Capcom. Square Enix seems to have a slightly larger space this year.
In any case, on with the floor plans: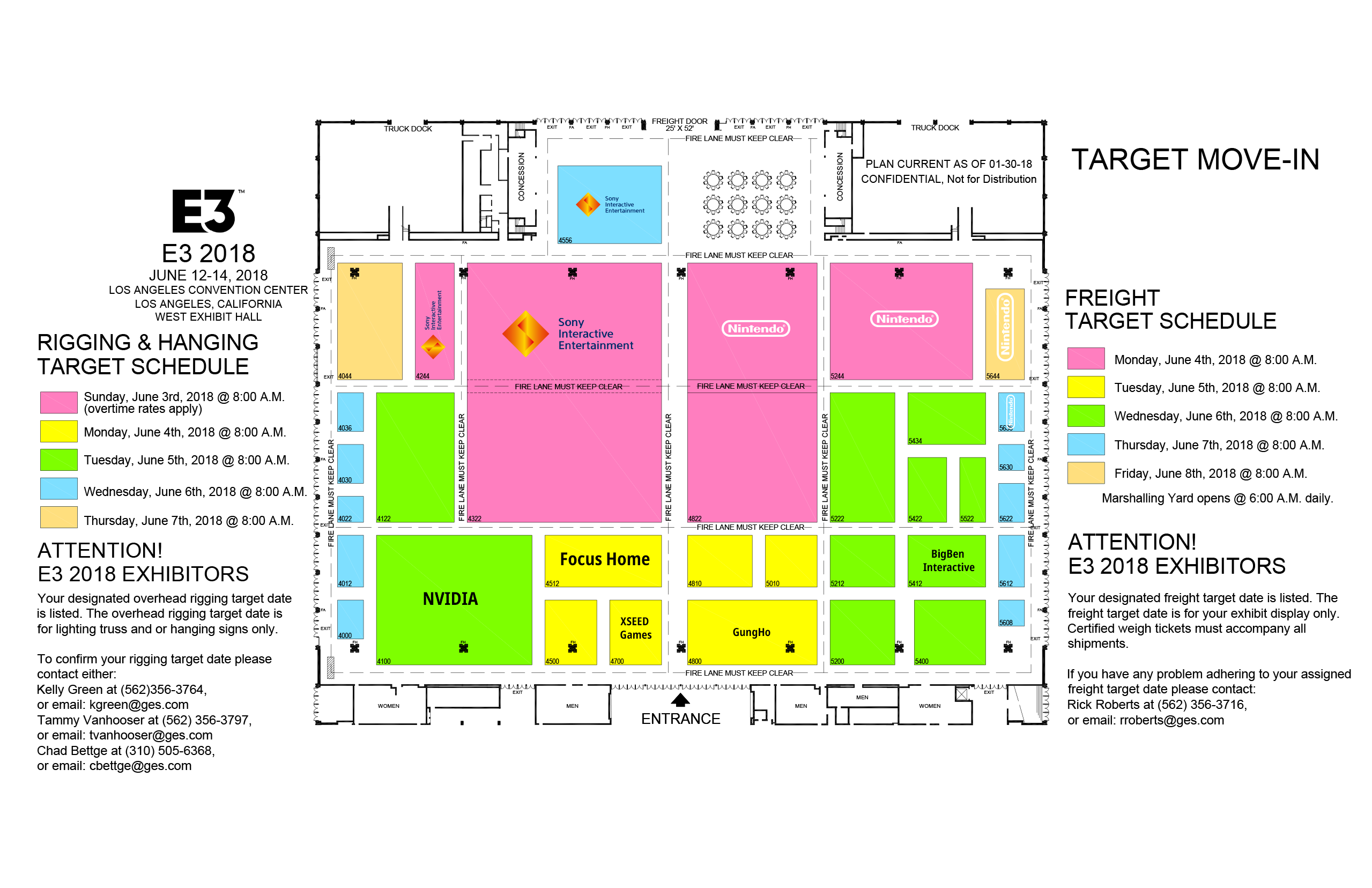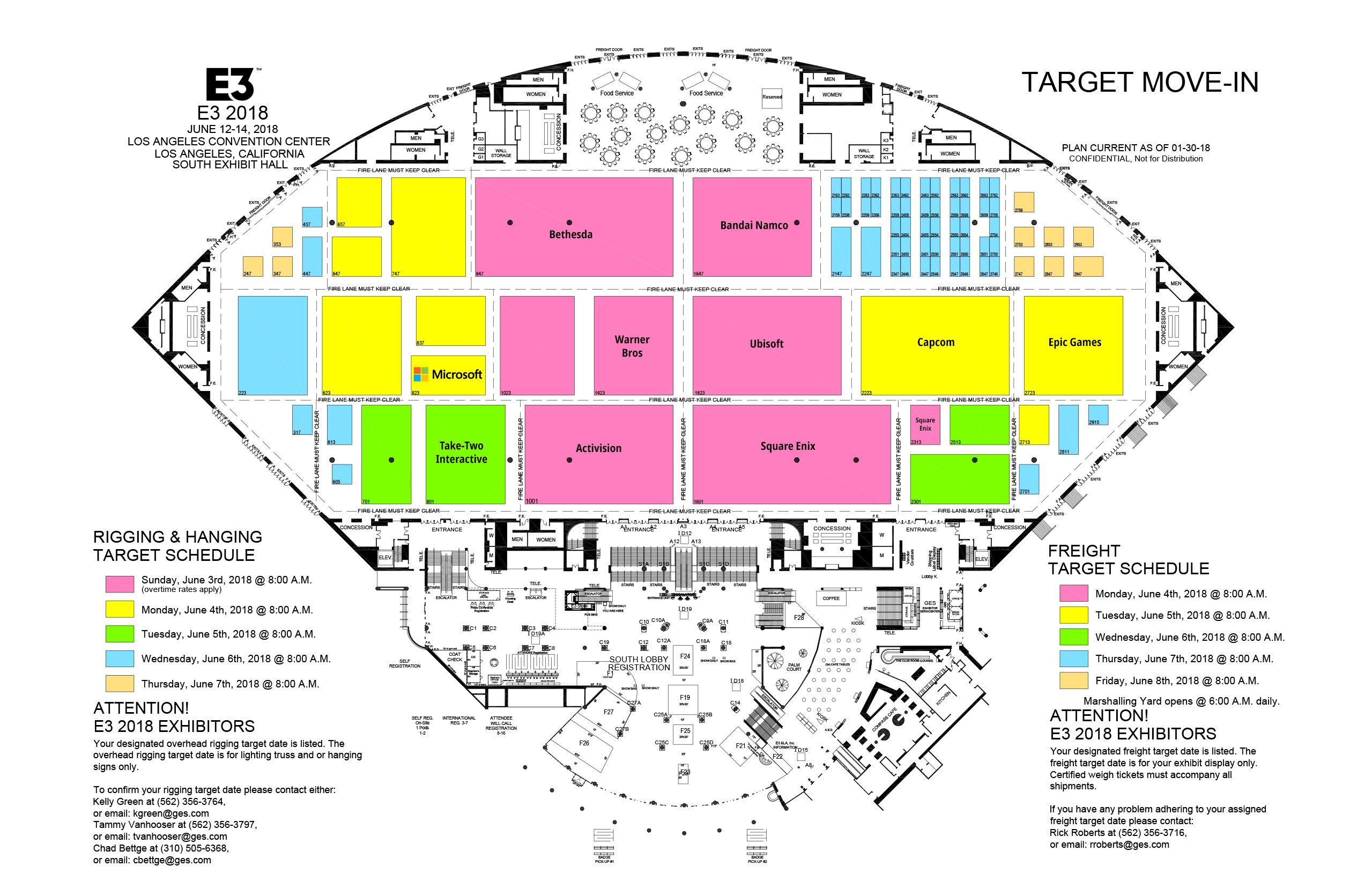 Note that the information in the above pictures is subject to change.
Leave a Reply