E3 analysis shows significant rise in Nintendo media coverage since 2016 and more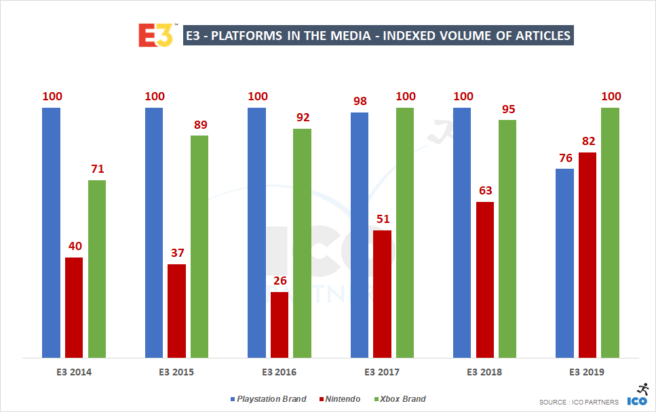 ICO Partners has published a new report on E3 media coverage after its technology monitored everything that took place last week. Aside from insight into this year's show, there's interesting analysis for Nintendo and more on the whole.
The first chart above shows the amount of attention that Nintendo, PlayStation, and Xbox have received since 2014. Nintendo was at one of its lowest points in 2016, but started to rebound after that. This E3 was one of the best for the Big N, which can be attributed to Switch's success.
Next up is a look at the number of articles published for the top 15 games of E3. Zelda: Breath of the Wild's sequel wasn't quite at the top, but still made the list. Doom Eternal and The Witcher 3 are present here as well.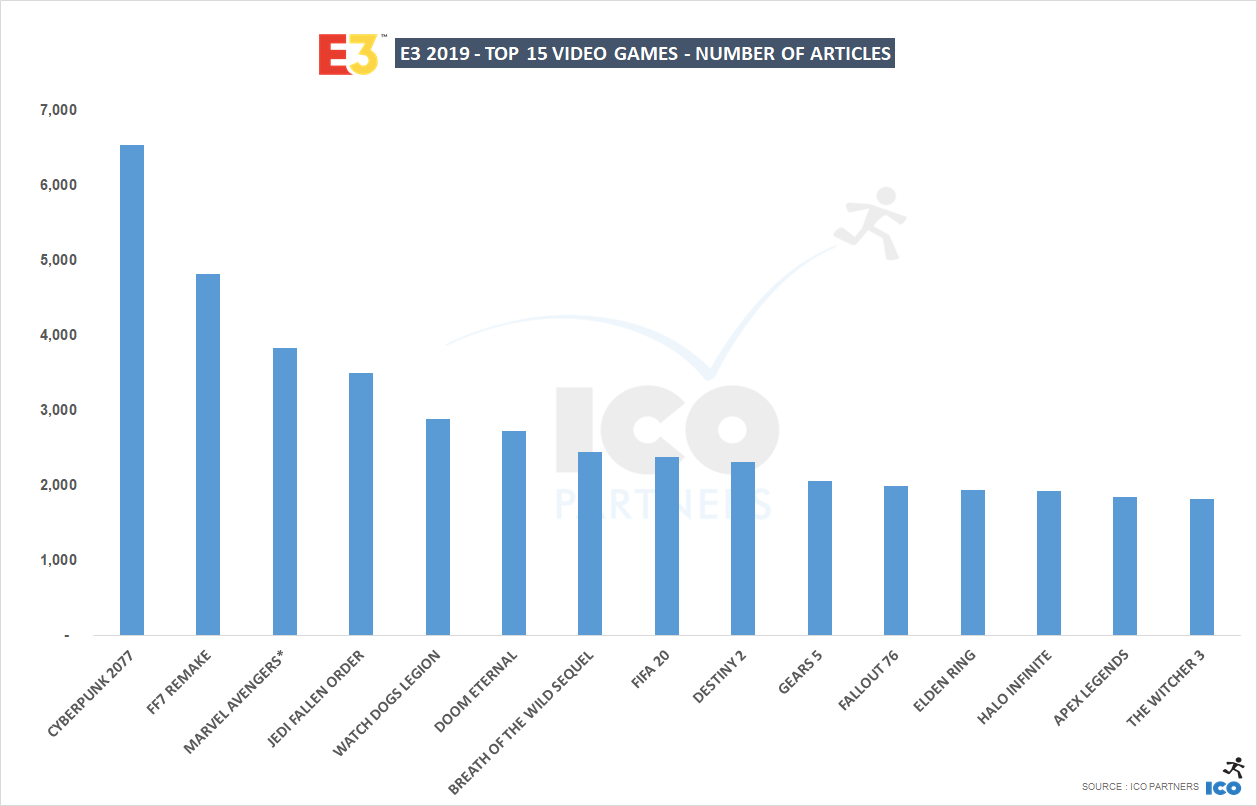 Finally, we're able to see the number of articles by platform. Switch actually managed to edge out the Xbox One, and wasn't terribly far off from the PlayStation 4's total.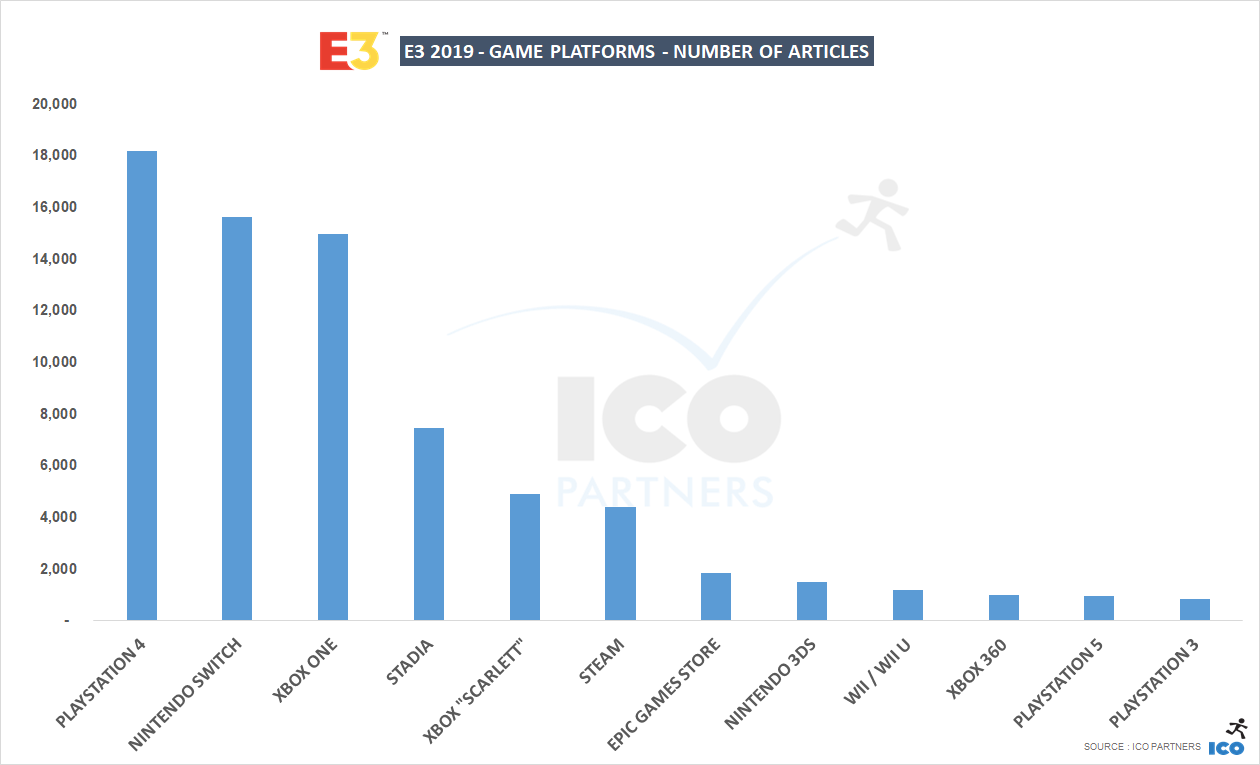 Leave a Reply