Elemetals: Death Metal Death Match gameplay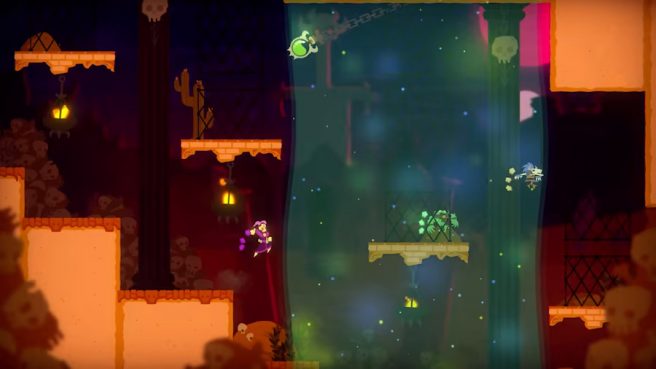 Following its recent release, some new gameplay is now available for Elemetals: Death Metal Death Match. About 12 minutes of footage from the start of the game have come in.
Here's some information about the game:
YOU HAVE TO WIN THIS FIGHT!
There is an extremely important challenge ahead of you! You have to return your soul back to your body to stay alive. As soon as it leaves the Realm, you will be excluded from the battle!

Be careful because with each level it gets more difficult…

WE BEGIN FIERY GAMEPLAY!
Gather 2-4 friends, it's time to get started. Deadly levels, challenging traps, and more await you like Deadly Lands, Floating Levels, Unique Traps, and enormous Lava Tridents!

USE ALL UNIQUE COMBAT POSSIBILITIES
Move in any direction, bend, or hover – Dash towards enemies to destroy them, dash into Shards to bounce them back, or dash past traps to avoid dying! DASH DASH DASH TO WIN!

Key Features

– Unique dash mechanics
– Lots of difficult challenges
– 6 demonic metalhead characters
– Epic and intense fights
– 30 challenging levels across
– 3 deadly realms reactive metal sound effects created by Fat Bard.
Have a look at the gameplay for Elemetals: Death Metal Death Match below.
Elemetals: Death Metal Death Match is available now on the eShop. It supports English language options.
Leave a Reply