Elliot Quest getting a physical release on Switch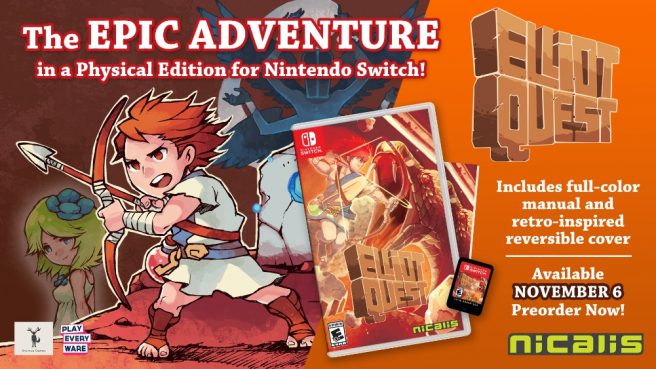 The action-adventure game Elliot Quest is no longer limited to the eShop. Today, Nicalis announced that it has teamed up with Ansimuz Games on a new physical version for Switch.
Nicalis says that the game's packaging "completes the homage with a full-color instruction manual and a retro-inspired reversible cover paying tribute to one game that influenced Elliot Quest directly."
The physical version of Elliot Quest releases on November 6 for $29.99. Nicalis is taking pre-orders through its online store here.
Source: Nicalis PR
Leave a Reply