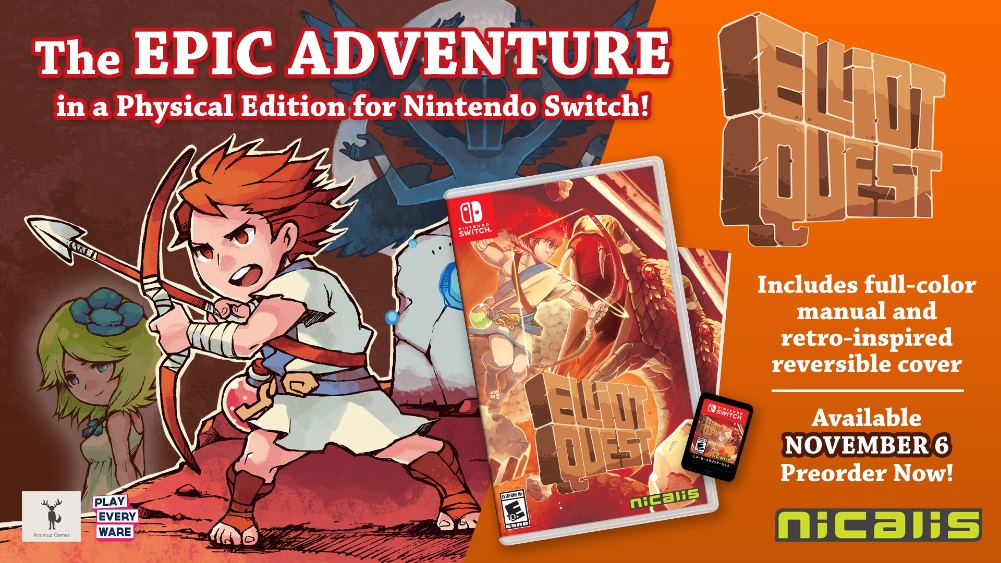 The action-adventure game Elliot Quest is no longer limited to the eShop. Today, Nicalis announced that it has teamed up with Ansimuz Games on a new physical version for Switch.
Nicalis says that the game's packaging "completes the homage with a full-color instruction manual and a retro-inspired reversible cover paying tribute to one game that influenced Elliot Quest directly."
The physical version of Elliot Quest releases on November 6 for $29.99. Nicalis is taking pre-orders through its online store here.
Source: Nicalis PR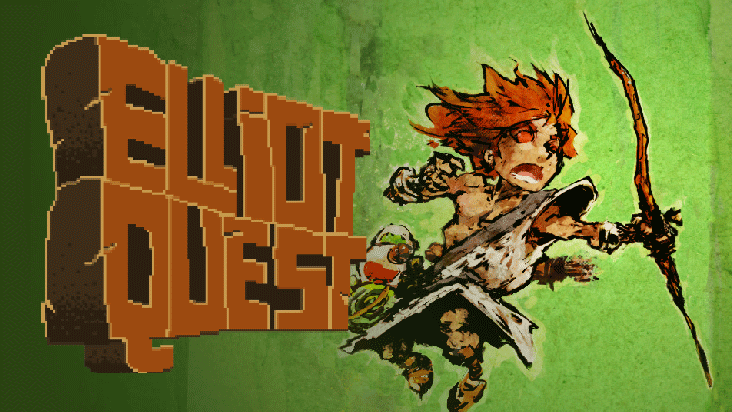 Elliot Quest arrived on the Switch eShop last October. It may now be receiving a physical version, courtesy of Nicalis.
A new rating for Elliot Quest was added to the ESRB database, which is fishy in itself. The listing doesn't mention it, but the classification site's homepage lists Nicalis as the "Company".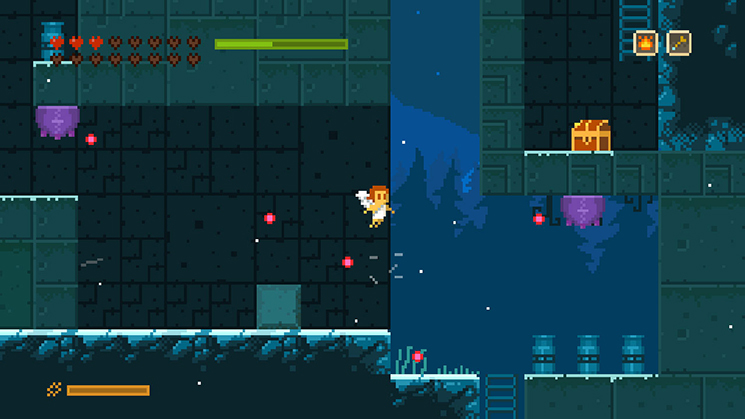 Elliot Quest is out today on Switch as an eShop download. PlayEveryWare issued a trailer for the game that we've added in below.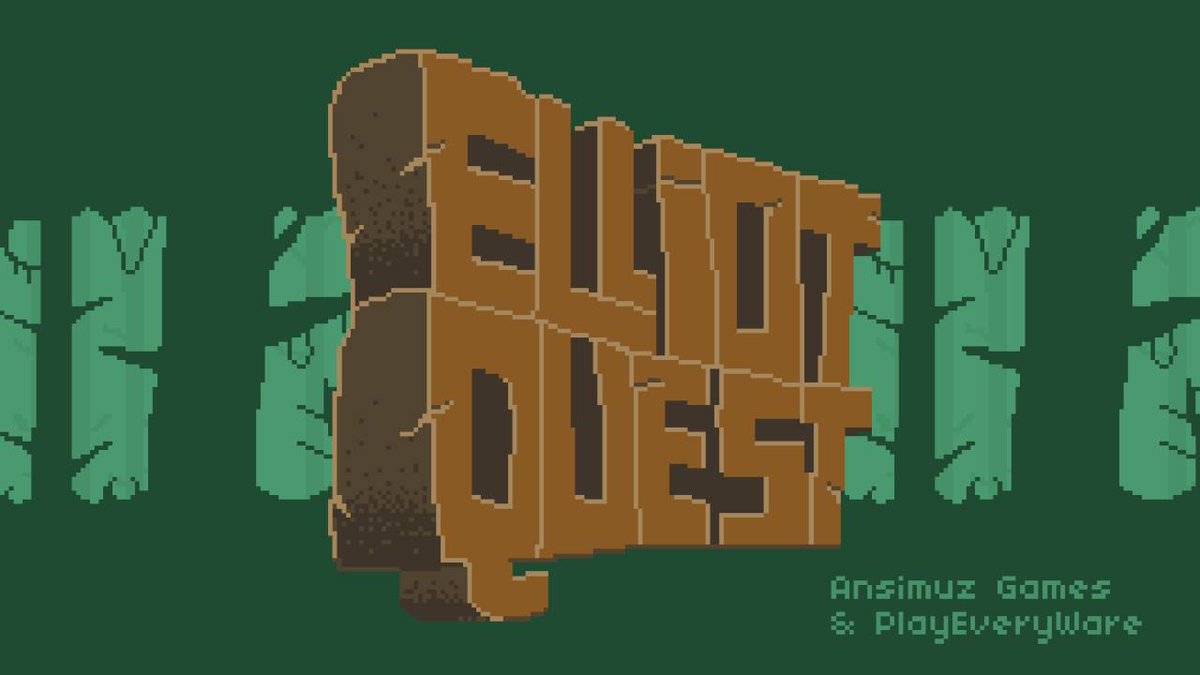 Elliot Quest is coming to the Switch's eShop tomorrow and we have some footage showing off what it looks like on the Switch. You can check it out below.
Elliot Quest will also takes up 161MB of space.
Thanks to @ContraNetwork_ for the footage and the tip.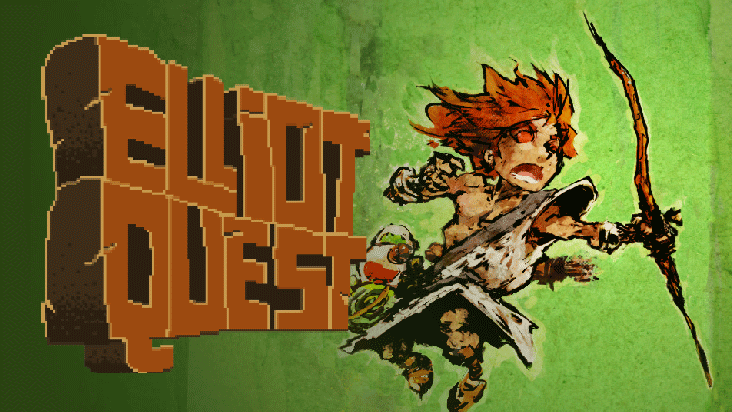 After previously hitting both Wii U and 3DS, Elliot Quest makes the jump to Switch this week. It's been listed on the eShop, but we've officially confirmed with PlayEveryWare that the worldwide release is set for October 19.
We also have some news about content updates. For the new Switch version, PlayEveryWare implemented the following: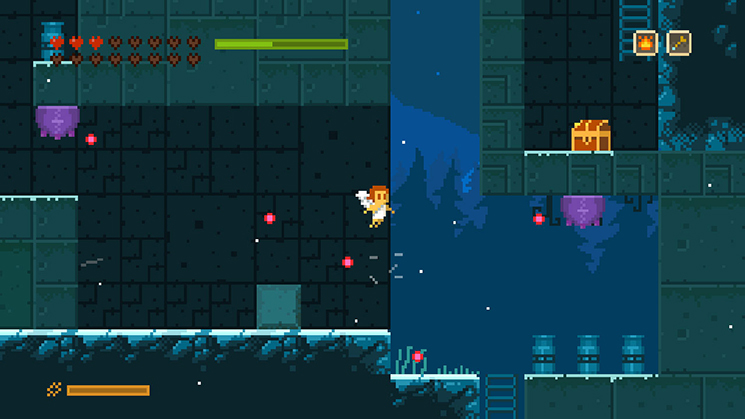 Just a few days ago, we found out that Elliot Quest is arriving on the Switch eShop in Japan next week. We can probably say the same for North America as well.
Nintendo's website has added in a listing for the new Switch version of Elliot Quest, claiming that the release date is October 19. The site can be off from time to time, but this particular listing is likely accurate.
Here's an overview and trailer for Elliot Quest for those who haven't heard of the game previously: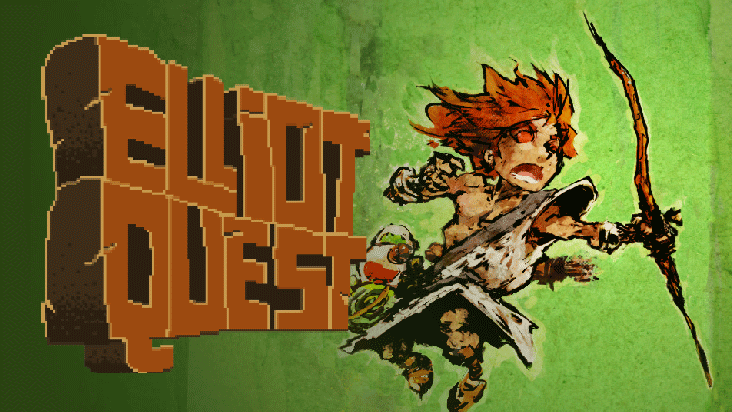 A listing on the eShop shows that Elliot Quest is due out in Japan next week. The digital game is set to arrive on October 19 for 999 yen.
Here's an overview of the game: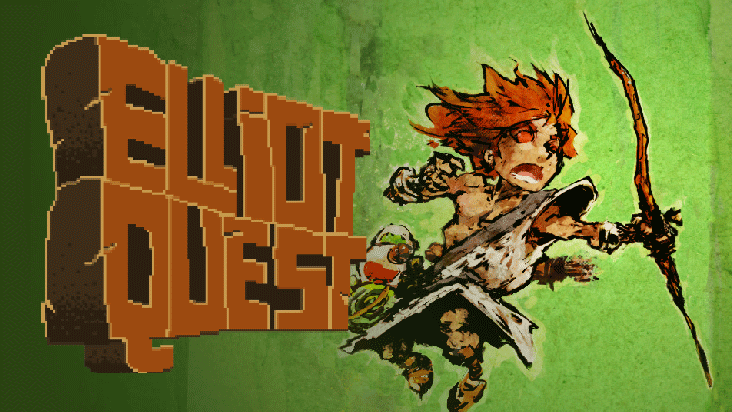 After previously landing on Wii U and 3DS, Elliot Quest is making the jump to Switch. The European eShop has updated with a listing for the game, showing that a port is in the words.
Here's an overview: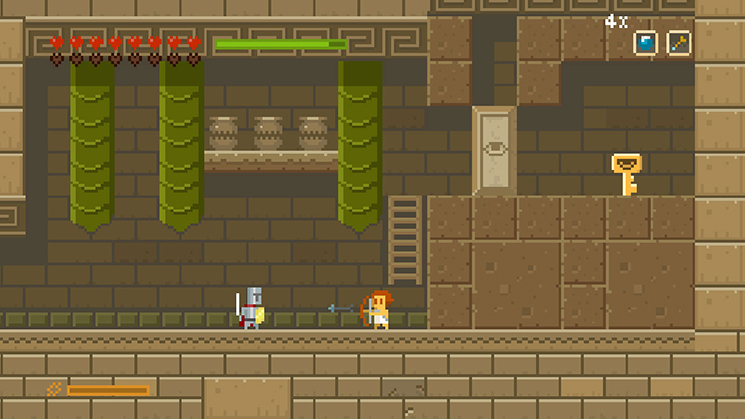 The PlayEveryWare Twitter has responded to a few people regarding slowdowns with the 3DS version of Elliot Quest. They have identified the problem as a memory leak that got past their QA tests and have already submitted a patch to Nintendo. They also offer a work around until the patch is live by stating players should restart the app every so often.
@doublexjump for 3DS? we found the cause and have a patch we're submitting to Nintendo tonight!

— PlayEveryWare (@playeveryware) May 16, 2017
@doublexjump Yeah sorry about that!! There was a memory leak that got past our QA test. The best workaround for now is to restart the app every so often

— PlayEveryWare (@playeveryware) May 16, 2017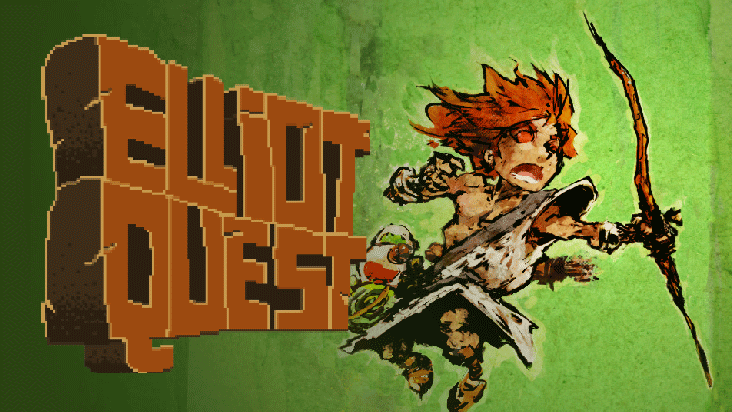 Elliot Quest by Ansimuz Games has just been released today on the Nintendo 3DS eShop. Check out below to watch gameplay footage by Nintendo Impact Gaming.