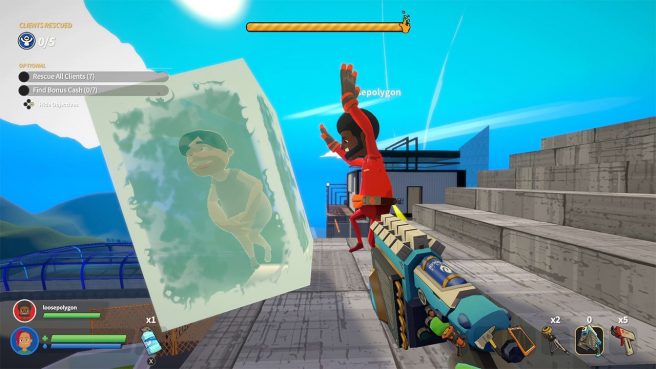 In celebration of this week's release, publisher Curve Digital and developer Muse Games have shared a launch trailer for Embr, their new frantic firefighting title.
If you haven't heard about the game previously, this overview will come in handy:
Join Embr, THE Emergency Services Revolution, and become an Embr Respondr today! Fight fires and save lives while climbing the ladder of success, all within the comfort of flexible working hours. Embr's mission is simple; bring über firefighting to everyone, everywhere.

It's time to redefine the firefighting service paradigm and give the power to you – the people – and we'll take care of the pesky paperwork. Everyone should have the opportunity to be a hero, and that's why with just one simple payment, you can become a Respondr today!

As an Embr Respondr you'll answer clients' calls for help, and bring firefighting directly to their door! Break down doors, clear gas leaks and put out fires – no job is too much for an Embr Respondr.

Come join us in what leading tech experts are calling the startup of the century, and become the hero you deserve to be.
You can see this week's new launch trailer for Embr below.
Embr is being sold not only as a digital download on the eShop, but at retail as well with a physical version. Learn more about the game by visiting the official website here.
Leave a Reply