Empire of Sin reveals free content expansion "The Precinct"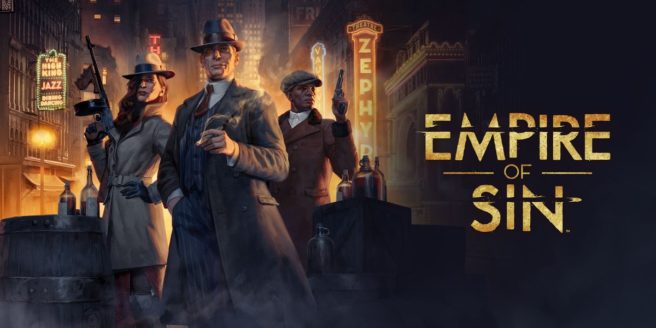 Paradox Interactive and Romero Games are continuing support of the character-driven strategy game Empire of Sin. Announced today is "The Precinct", an entirely free content expansion. It's planned for later in 2021.
The Precinct lets players "paint the map" and control their empires while creating supply lines and a defensible perimeter, adds a new win condition and a new path to victory, and more. We have further details below.
Precincts: Precincts create a new management layer across neighborhoods, allowing for better synergy and control of numerous ways to streamline your criminal empire. However, turning your neighborhood into a massively integrated monopoly on illegal booze can have consequences – top precincts will garner more attention from the police. New empire management screens have been unified under a precinct screen as a means of streamlining gameplay mechanics and making it easier for the common criminal to break bad, at scale. Precincts and their rackets are controlled via a central building known as The Depot. Take the depot to win the precinct.

Moguls & Win Conditions: There's more than one way to the top of the Chicago mob scene. Players focused on building their empire can reach for the Chi-Town Mogul win condition. Alternatively, those focused on diplomacy can find a new path to victory with The Buyout. The more enterprising boss can now put down their guns and tell the competition to sleep with the fishes with business prowess – that's the way to run an empire!

Modsters: Players can create and play mods in Empire of Sin using Paradox Mods or Steam Workshop. Mods can be managed from the Paradox Launcher. Players can now experience prohibition-era Chicago's seedy criminal underground in new ways. Beginning with The Precinct, phase 1 of modding tools give the Empire of Sin community their first opportunity to alter the gameplay to their own liking. Further phases of modding will introduce even more ways to alter Empire of Sin.

Variety – The Spice of Life: Players can now sling their guns or their business savvy with rival gangs in additional racket interiors.

Balancing changes and additional fixes
While we wait for The Precinct, Switch players should soon have access to The Gangster update. This features numerous quality of life improvements, including an updated weapon proficiency system, improvements to controller scheme, and improvements to the game's missions.
Source: Paradox Interactive PR
Leave a Reply