Espgaluda II coming to Switch in September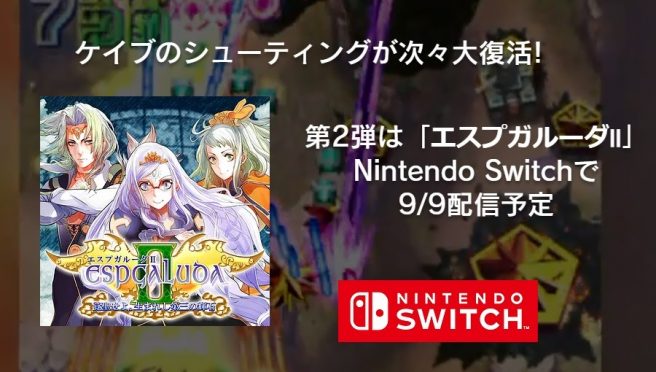 Live Wire and Cave brought Mushihimesama to Switch back in June. Next month, the companies will be following up with another shoot 'em up game.
Espgaluda II is planned for a September 9 release on Switch, it's been revealed. Much like Mushihimesama, it will be offered through the eShop.
Espgaluda II first debuted in arcades back in 2005, and the title has appeared on a few different platforms since then. We've included a trailer for the decade-old Xbox 360 version below.
Leave a Reply