ESRB rating suggests Call of Juarez: Gunslinger is coming to Switch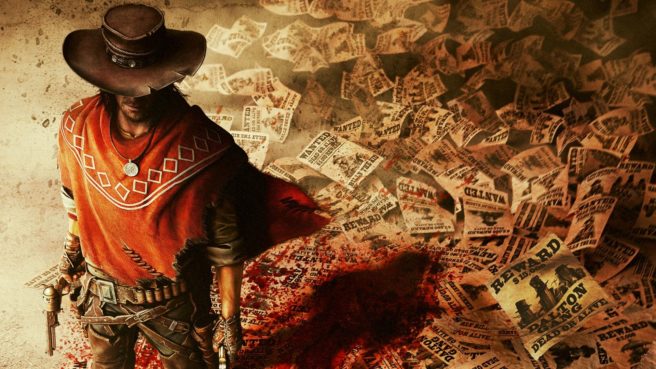 If a new ESRB rating is anything to go by, Call of Juarez: Gunslinger is coming to Switch. A classification for the game was just added to Nintendo's platform.
Back in May, Techland chief technical officer Pawel Rohleder teased that the company "might have a surprise for the Nintendo Switch later this year." 2019 is quickly drawing to a close and this ESRB rating was just made known, so it's looking almost like a lock that we'll be seeing Call of Juarez: Gunslinger on Switch.
Here's an overview and trailer for the game:
From the dust of a gold mine to the dirt of a saloon, Call of Juarez® Gunslinger is a real homage to the Wild West tales. Live the epic and violent journey of a ruthless bounty hunter on the trail of the West's most notorious outlaws. Blurring the lines between man and myth, this adventure made of memorable encounters unveils the untold truth behind some of the greatest legends of the Old West.

Key Features:

Meet the legendary outlaws
Billy the Kid, Pat Garrett, Jesse James… Face down the West's most notorious gunslingers and live the untold stories behind the legends.

Dispense your own justice
With a gun holster tied to your leg, become a ruthless bounty hunter on a journey made of all-out gun battles.

Prevail in deadly gunfights
Master the art of blasting pistols, shooting rifles and dodging bullets. Unleash lethal combos to gun down multiple enemies in split seconds.

Become the West's finest
Choose the specific gun-fighting skills you want to develop and acquire new shooting abilities to become the West's finest gunslinger.

Experience a lawless land
Blaze a trail through the wilderness of the Old West and live an epic adventure through stunning Western landscapes.
Leave a Reply