European and Australian Pokemon players now have another chance to nab Mew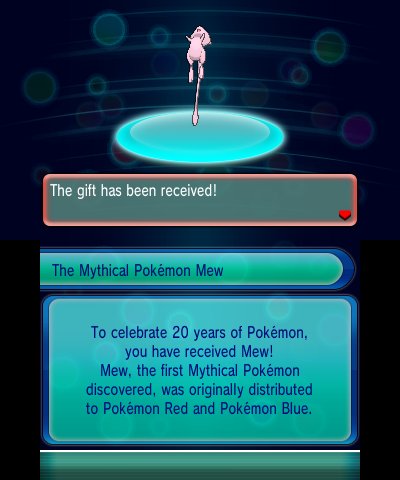 Update 2 (6/7): Mew is back up. The distribution ends on June 30.
---
Update (6/2): Mew is no longer available at the moment. We'll let you know if the Pokemon returns!
---
Original (6/1): Those in Europe and Australia who missed out on the Mew distribution earlier this year now have a second opportunity to nab the Mythical Pokemon. By using the code MEW2016, it can be yours. An end date for the distribution has not yet been determined.
Pokemon players in North America will also have a second chance to download Mew if they were unable to obtain a code from GameStop. A new code will be distributed via a Pokemon newsletter this month.
Leave a Reply