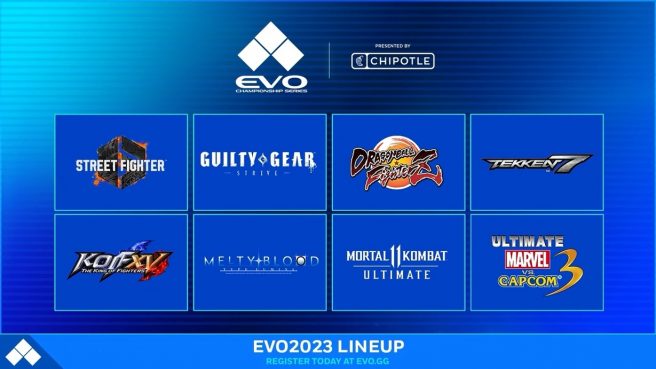 Evo is returning this summer for its big 2023 event, and the lineup for the fighting tournament was just announced.
If we're looking strictly at Nintendo-related games, Dragon Ball FighterZ, Melty Blood: Type Lumina, and Mortal Kombat 11 are the main things to keep an eye on. On top of that, Street Fighter 6, Guilty Gear Strive, Tekken 7 will be featured.
It's worth noting that the top 8 finals have been cut down to the top 6. Additionally, all games will offer a $25,000 prize pool.
If you were hoping for Super Smash Bros. to return in some form, you're unfortunately out of luck here. Melee and Ultimate were represented previously, but that ended last year.
Nintendo may have reevaluated its evolvement with Evo after Sony took ownership. Following that news, the company said it would "continue to assess Evo, and other opportunities, as we plan for future online and offline Super Smash Bros. tournament activity."
Evo 2023 will take place between August 4 and August 6. Visit the official website here for more information.
Leave a Reply