Evoland Legendary Edition getting a physical release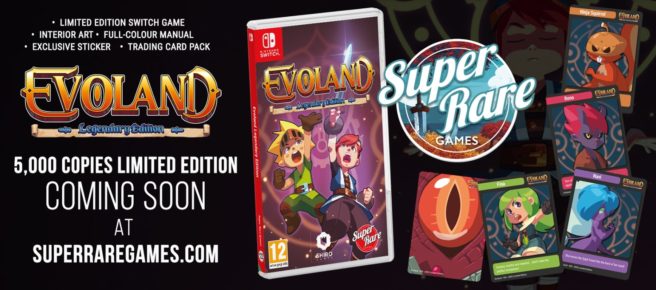 Super Rare Games today announced a partnership with Shiro Games to produce a physical version of Evoland Legendary Edition. All copies include a 20 page full color manual, interior artwork, exclusive sticker, as well as three trading cards randomly selected from the five-card set.
Pre-orders open on October 10. You'll be able to reserve the game on Super Rare Games' website here.
Leave a Reply