Fallen Legion Revenants gains BlazBlue DLC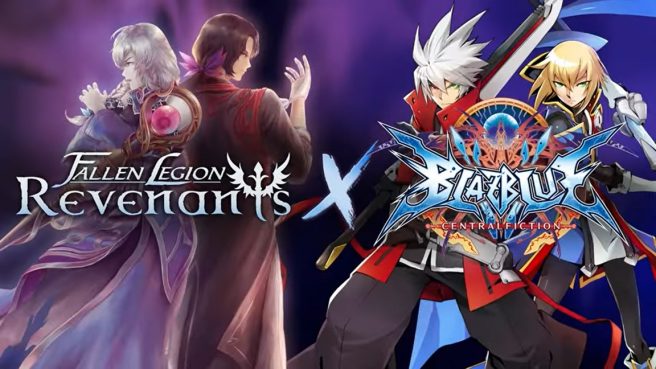 Fallen Legion Revenants is seeing a crossover with BlazBlue as part of a new DLC bundle. As of now, players can get their hands on cosmetics that are based on powerful fighters including Ragna the Bloodedge, Jin Kisaragi, and more.
Here's the full list of costumes in the Fallen Legion Revenants: BlazBlue Exemplar Costume Bundle:
– Aleister costume
– Jacquine costume
– Burgundy costume
– Zulfiqar costume
– Valeria costume
– Orion costume
– Solomon costume
– Marius costume
– Kali costume
– Evania costume
– Grimwald costume
– Dardanelles costume
And here's a trailer showing the BlazBlue collaboration in Fallen Legion Revenants:
All Switch owners can purchase the new costume bundle for Fallen Legion Revenants now. It'll set you back $5.99. Also note that a Japanese Voice Bundle DLC can be obtained for the game, though that piece of content is entirely free.
Fallen Legion Revenants originally came to Switch back in February following its original announcement in June 2020, and fans can try out the game with the official demo on the eShop. The original game, Fallen Legion: Rise to Glory, is also available on the system having been first released in May 2018.
You can access the official website for Fallen Legion Revenants here.
Source: NIS America PR
Leave a Reply