Fallen Legion: Rise to Glory details new content on Switch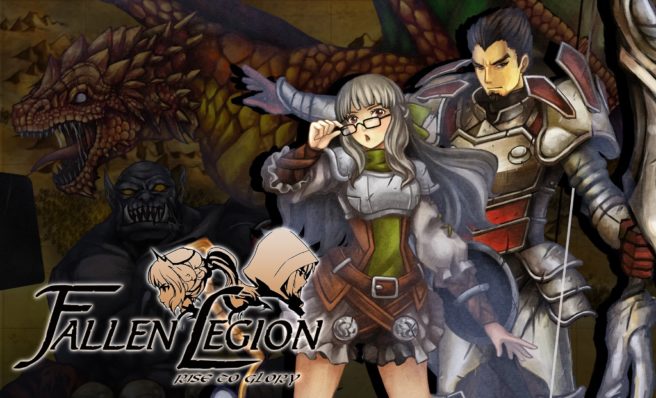 Fallen Legion: Rise to Glory previously released on PlayStation platforms as two separate games. They're now coming together as a single entity on Switch. Today, NIS America and YummyYummyTummy shared details on new content for the Switch version.
Players can expect the following additions:
– Play both Fallen Legion: Sins of an Empire and Fallen Legion: Flames of Rebellion on the same game card
– Recruit characters from one saga to play in the other
– 5 new playable characters
– New story branches and 16 new levels
– Intimidating new boss fights
– Improved battle options with the addition of Manual Link attacks
– Remixed battles in both New Game+ and the maddeningly difficult One Life Mode
English and Japanese audio voice options will also be included. The voice cast is as follows:
English Voice Talent
Xanthe Huynh as Princess Cecille
Darrel Delfin as Legatus Laendur
Sungwon Cho (ProZD) as G'ndarak
Kira Buckland as Winchester
Japanese Voice Talent
Shizuka Ishigami as Cecille
Hidenori Takahashi as Laendur
Kengo Kawanishi as the Grimoire
Ai Kakuma as Antoinette
We have a new trailer showcasing the extra content in Fallen Legion: Rise to Glory below.
Source: NIS America PR
Leave a Reply