Famicom game Hoshi wo Miru Hito coming to Switch this summer with a worldwide release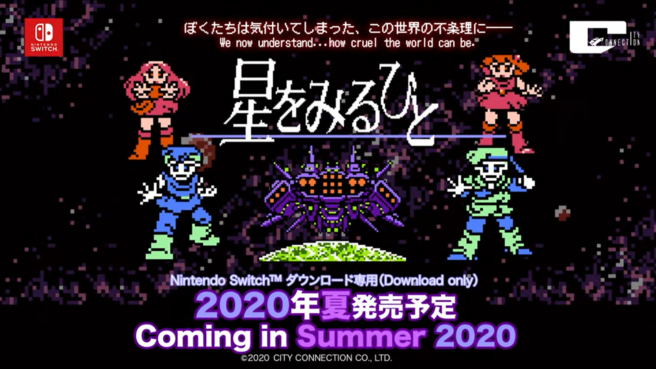 City Connection has announced that they are bringing the Sci-fi RPG Hoshi wo Miru Hito to the eShop this summer.
Originally a 1987 Famicom game, the game is set for a worldwide release that will cost either $9.99 or 990 yen, depending on region. It is unsure at this time if the game will have an English translation, but it's official website has an English option and it is being advertised to English speaking Switch owners as well as Japanese.
You can check out a trailer for the game below as well as a description of what to expect from the game.
City Connection describes the game as a Sci-Fi RPG that takes place in a destroyed metropolis containing much mystery and many traps. The story follows 4 kids that will encounter haywire computers, vicious robots, mutants, and even mind control. These kids must uncover a truth about themselves as they discover they have psychic powers.
Leave a Reply