Fan creates handheld Wii in the form of Wiiboy Color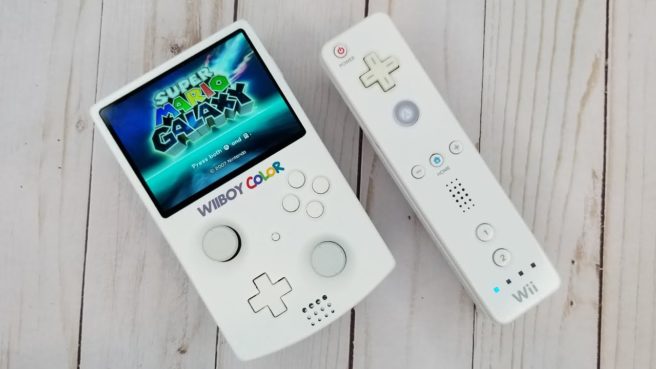 Switch is the first Nintendo console that lets users play anywhere they go. With prior systems, you were limited to portable play or a television. We've seen past Nintendo consoles go the handheld route with fan modding, which now includes the Wii as well.
Credit goes to GingerOfMods, who has created the Wiiboy Color. It was made by 3D printing a custom Game Boy Color shell and using various components. These include joysticks from a Switch, face buttons from a DS Lite, circuitry from a GameCube controller, and a car back up camera screen. The back features two triggers, Z-buttons, and a cooling fan. Circuit boards were re-designed from an existing Wii.
The Wiiboy Color features a 3.5 inch 480p display. There's also a USB-C port for charging, and it can connect to external battery packs. In case you're wondering, a headphone jack is also included.
Here's a look at the Wiiboy Color:
Leave a Reply