Figment 2: Creed Valley gets a new trailer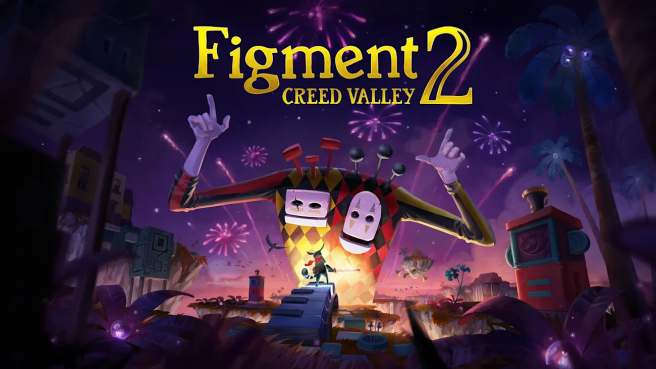 Developer Bedtime Digital Games have released a new trailer for Figment 2: Creed Valley, which was first confirmed for Switch eShop release last year during the Indie World Showcase. The trailer shows off some gameplay and draws attention to the Discarded Opinion Song which accompanies it, which reflects all of The Mind's rejected ideas.
Learn more about the game and check out the trailer below:
Figment 2: Creed Valley is an action-adventure game set in the human mind. Nightmares are spreading chaos and enemies have overrun once-peaceful lands. Join Dusty, the Mind's courage, as you make your way through puzzles, musical boss fights and unique environments. Face your fears head-on.

Nightmares have shattered the Moral Compass, making The Mind unable to function properly. Dusty and his ever-optimistic sidekick, Piper, must travel to Creed Valley, where The Mind's ideals are formed to restore peace. A journey filled with musical showdowns and mind-bending puzzles awaits.

• Musical Showdowns
Nightmares have their own theme songs, shining light on why they have appeared. Dodge and weave as they taunt you.

• A Living, Rhythmic World
Chat with The Mind's ever-changing opinions and tune in to the world's rhythm.

• One Mind, Two Perspectives
Explore The Mind's two fundamental states: Open-minded and Closed-minded. Switch between states and adapt to the shifting environment to move forward.

• Rack Your Brain, Hone Your Sword
Prove your mental and physical strength through mind-bending puzzles and fights timed to the soundtrack.

• Companion Mode
We should never have to face our fears alone. Piper is now a controllable character for local co-op.
Figment 2: Creed Valley is expected to release digitally on Switch eShop this year.
Leave a Reply