Final Fantasy Crystal Chronicles Remastered Edition details how online play will work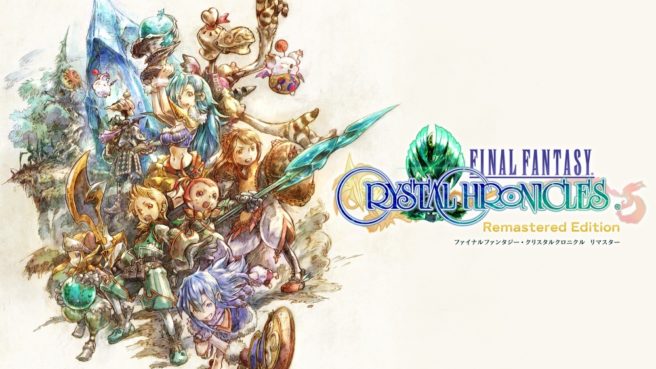 Square Enix recently provided some details on how online matchmaking will work in Final Fantasy Crystal Chronicles Remastered.
Please note that the specific wording on phrases are Oni Dino's translation, and may differ from the official English localization.
There will be separate menus for creating a room as a host, and joining a room as a recruit.
As a host, players can choose which dungeon they'll explore, their recruitment specifics, and comments from a set list. Comments like, "New Players Welcome!", "Hunting for Drops", "Looking for a Helper", and more will be available. Cross-play functionality can also be disabled in the options menu.
As a recruit, players can choose which room to join, and can even join mid-game. "Room IDs" can be used to search for a specific player's room, too.
Players can "follow" others whom they've played with online. If both players "follow" each other, they'll be registered as "friends"; they can then send each other direct invites to play.
We'll also mention a few other things. The official website mentions that for online multiplayer, "a player will only be matched with others in the region specific to player's software." You'll also need to be a Nintendo Switch Online member to play online.
Square Enix has also shared a few screenshots from online, which you can see below. We won't get into this too deeply as we can only go off of the images currently, but they show that you'll be able to use a "friend code that's only valid for 30 minutes".
Final Fantasy Crystal Chronicles Remastered Edition launches for Switch on August 27.
Leave a Reply