Fire Emblem Engage introduces Alear and Vander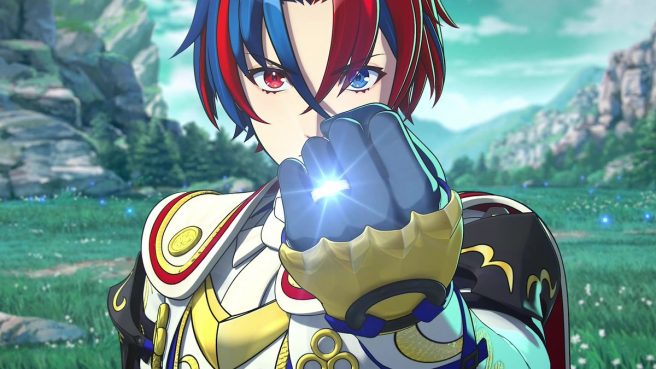 Fire Emblem Engage was announced this week, and Nintendo is starting to follow up with additional information by covering Alear and Vander.
Dragon Child is the starting class for Alear. They're descended from a clan of dragons that has existed since ancient times and they can use Divine Dragon Sword Arts.
As for Vander, he starts out with the Paladin class. He's an experienced, high-ranking knight that has superior mobility from being on horseback. Vander uses an axe to tear down foes. As a "Dragon Guardian" who's been protecting Lythos for generations, it's clear that he treats Alear with importance.
Here's the bio for Vander, courtesy of Serenes Forest:
Vander (VA Yōji Ueda) is a 32nd gen. "Dragon Guardian", protectors of the Divine Dragon at the Land of Lythos. Cared for Alear who was asleep for ages; a reliable ally who's sworn loyalty to Alear. Very serious and strict; the guardians' mission is at the forefront of his mind.
Here's a bit of footage showing Alear and Vander in Fire Emblem Engage:
Fire Emblem Engage launches for Switch on January 20, 2023.
Leave a Reply