Fire Emblem Engage introduces Brodia, Diamant, Alcryst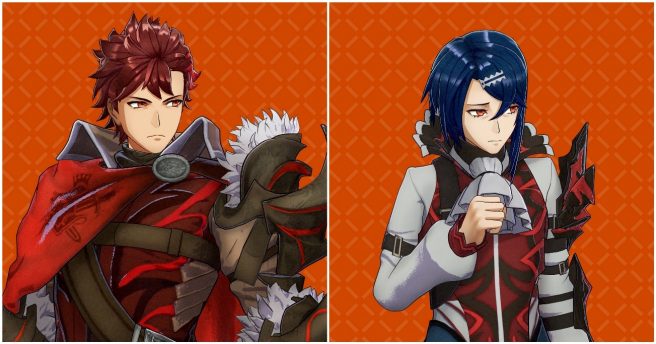 Nintendo and Intelligent Systems shared the latest information on Fire Emblem Engage today, specifically Brodia, Diamant, and Alcryst.
Brodia is a nation located in the north-west region of Elyos. Diamant is its crown prince while Alcryst is the second prince.
Here's some additional information, courtesy of Serenes Forest:
Brodia is a militant nation founded in the north-west region of Elyos. It's a prosperous and mighty nation ruled by Morion the Conqueror who values pride and power. Frequently clashes with the neighbouring country of Elusia, home to followers of the Fell Dragon.

Diamant (VA: Junichi Suwabe) is the crown prince of Brodia and Alcryst's elder brother. He's been educated to become the next king and has earned the trust of his citizens.

Diamant is a strong and honest man with a serious personality. Has a deep respect for his father, the king.

Diamant's starting class is Lord. A bearer of royal blood who guides the people, wielding their swords with brilliance.

Alcryst (VA: Nobuhiko Okamoto) is the second prince of Brodia; Diamant's younger brother. Pessimistic and has low self-esteem, often devaluing himself by comparing himself to his incredible elder brother. On the other hand, he's sociable with the backbone demanded from royalty.

Alcryst's starting class is Lord, just like his brother Diamant. A bow user that's great at striking from a distance.
A video showing off Brodia, Diamant, and Alcryst in Fire Emblem Engage can be found below. We see one conversation in the section for Diamant in which it seems he's established a good relationship with the Kingdom of Firene. We can also see Alcryst training together with his brother – he acts negatively, calling himself the "Prince of Brodia who's not Diamant."
Fire Emblem Engage arrives for Switch on January 20, 2023.
Leave a Reply