Fire Emblem Engage introduces Land of Lythos, Lumiere, Veyre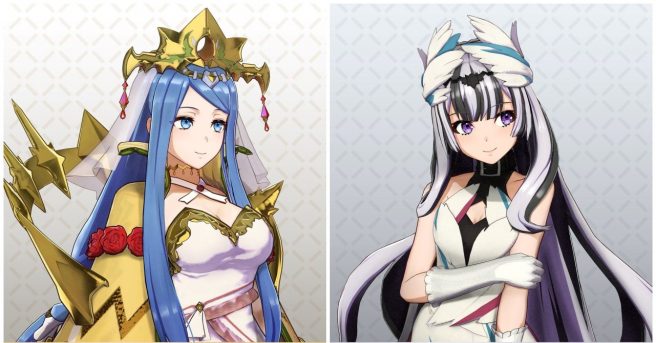 Even more information about Fire Emblem Engage is available, with Nintendo highlighting the Land of Lythos, Lumiere, and Veyre. Tidbits were shared on social media earlier today. Serenes Forest was able to provide a translation.
Here's the full rundown:
The Land of Lythos is ruled by Alear's mother, Lumiere, the Divine Dragon King. Located in the centre of Elyos, it's a sacred realm with sunny grasslands and a refreshing breeze across the calm plateau. Alear slept at one of Lythos's floating isles for 1000 years.

Lumiere (VA: Kotono Mitsuishi) is Alear's mother, the ruler of the Divine Dragons that govern the Land of Lythos. She's a hero who saved the continent by cooperating with humans during the conflict with the Fell Dragon 1000 years ago.

Lumiere waited 1000 years for Alear to wake up from their slumber. To protect Alear from the Corrupted, she takes on the guise of a Divine Dragon to decimate her foes.

Veyre (VA: Reina Ueda) is a mysterious girl who suddenly appeared in front of Alear, rescuing them when they were ambushed by a Corrupted. It seems she's traveling in search of someone.
Below are a couple of cutscenes featuring Lumiere and Veyre in Fire Emblem Engage
Fire Emblem Engage is due out for Switch on January 20, 2023.
Leave a Reply