Fire Emblem Fates pre-load live on the North American 3DS eShop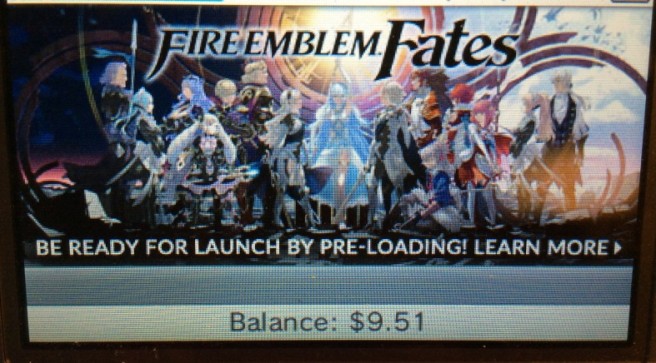 We're just two weeks away from Fire Emblem Fates' North American release. With the game being so close, Nintendo has now started pre-loading on the 3DS eShop. You can purchase and download most of Fates now, with only a small update required on launch day to begin playing.
Birthright and Conquest can both be pre-loaded. However, you should make sure not to purchase both. As Nintendo explains on the eShop page:
"Please make sure not to purchase both Birthright and Conquest at full price on Nintendo eShop. To purchase second path at a discounted price, please select the Explore Fates option that appears at the beginning of Chapter Six, or purchase a download code at retail to redeem within the in-game shop Dragon's Gate."
Thanks to Brian for the tip.
Leave a Reply