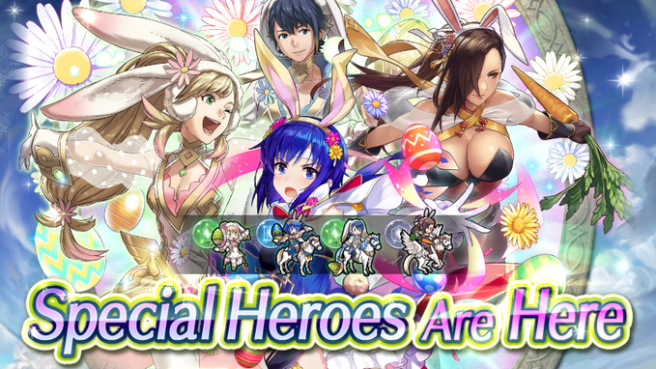 Here's what's happening in Fire Emblem Heroes:
Mjölnir's Strike: Counter phase is now active. Use your Counter Arrows wisely! Save them for the latter half, or use the Weaker Bonus to triple your power! Players who didn't participate in the Shield phase can still join in.

Special Heroes are back to celebrate the spring festival in the Hares at the Fair summoning event! Your first summon in this event won't cost any Orbs!

Resplendent Hero Sophia: Nabata Prophet is now available to Feh Pass subscribers. In addition, Feh Pass Quests have been updated. These quests are available until Apr. 9, 11:59 PM PT. For further information, please see the Feh Pass website.

The next Resplendent Hero, Azura: Lady of the Lake, is scheduled to become available Apr. 10, 12:00 AM PT.

Leave a Reply