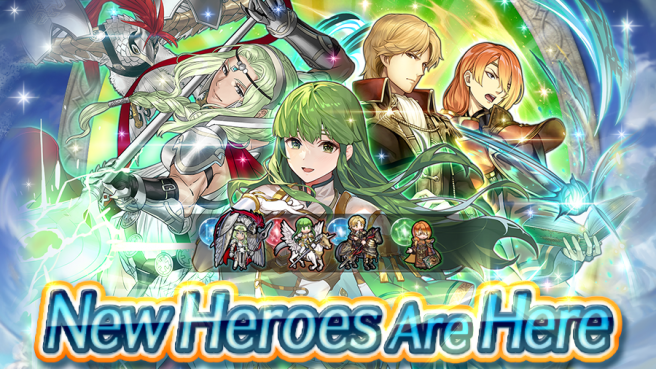 Intelligent Systems has rolled out new content for Fire Emblem Heroes celebrating Book V's Midpoint. Check out a full rundown of the new additions below:
In New Heroes summoning events, when you finish a summoning session after summoning a total of 40 times, you'll get to choose one 5-star focus Hero to summon for free, and you'll get a Celestial Stone. The Free 5-star Summon is available once per New Heroes summoning event.

New Heroes from Fire Emblem Echoes: Shadows of Valentia are here along with Mythic Hero Nótt: Moon's Elegance from Fire Emblem Heroes

! There are also new story maps in Book V, Chapter 8: Serpent's Whispers, limited-time quests, and a Log-In Bonus where you can get up to 13 Orbs.

On the first day of the Book V Midpoint Celebration, Heroes with Chill skills are available as part of a 5-star summoning focus! At the start of their turn, they can reduce the highest of a certain stat among enemies by up to 7. Your first summon won't cost any Orbs!

Forging Bonds: Decided Future is here! For up to seven days during the event, you can earn 2 Orbs the first time you clear a map (once per day). You can receive rewards such as accessories, First Summon Tickets, and Divine Codes (Ephemera 6)!

Take on Resonant Battles to earn rewards like Divine Codes (Part 2), Dragonflowers (C), a Water Blessing, and Trait Fruit in this week's Coliseum! (Allegiance Battles won't be held this week.) See the in-game notification for more info.
Leave a Reply