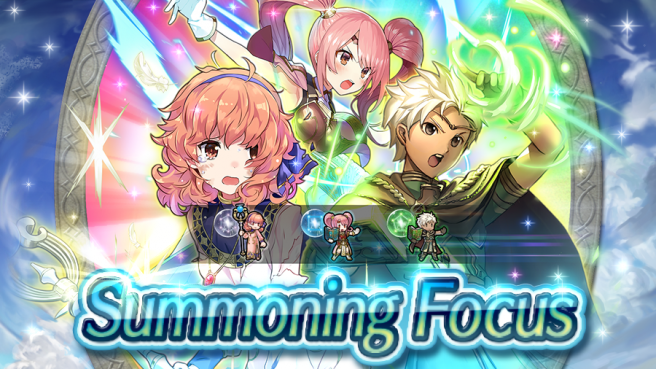 Several new events are going live in Fire Emblem Heroes, including a new Summoning Focus, new Bound Hero Battles, and a new Voting Gauntlet. Check out the details below:
Bound Hero Battle: Mae & Boey is here! Mae: Bundle of Energy, Boey: Skillful Survivor, and Genny: Endearing Ally are featured as part of a 5-star summoning focus. Your first summon in this event won't cost any Orbs!

From the Fire Emblem E

choes: Shadows of Valentia game, Mae: Bundle of Energy and Boey: Skillful Survivor are waiting in Special Maps! Take on Hard through Infernal modes to earn Orbs!

Voting Gauntlet: Water Fight starts July 30, 12 AM PT! Train up the Hero you wish to support to get ready for the event! There's also a Voting Gauntlet Log-In Bonus from which you can receive up to 13 Orbs!
Leave a Reply