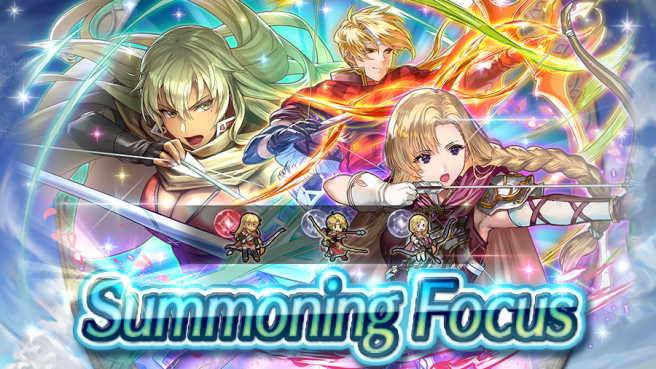 Multiple new events are now live or are incoming to Fire Emblem Heroes, including a new Summoning Focus. Check out what's being added below the break.
Voting Gauntlet: Ace Archers Assemble starts Oct. 1, 12 AM PT! Train up the Hero you wish to support to get ready for the event! There's also a Voting Gauntlet Log-In Bonus from which you can receive up to 13 Orbs!

Before the Voting Gauntlet: Ace Archers Assemble event begins Oct. 1, Igrene: Nabata Protector, Louise: Lady of Violets, and Jeorge: Perfect Shot are available via a summoning focus! Your first summon in this event won't cost any Orbs!

Heroes Journey is here, this time with 5 new types of Memento Events! Save up points by doing battle and get a peek at the memories your pair of Heroes made on their journey together. There are also daily quests available from which you can get 3 Orbs!

Please note that you will no longer be able to compile Combat Manuals with Divine Codes (Ephemera 8) after Sept. 27, 11:59 PM PT. Be sure to use these limited-time items before they expire! Tap Allies, Compile, then Limited-Time to view the list of Combat Manuals.
Fire Emblem Heroes first arrived on Android and iOS several years ago, and still receives new content almost every week. Keep up to date on new additions here.
Leave a Reply