Fire Emblem Heroes adding Elimine: Scouring Saint as new Mythic Hero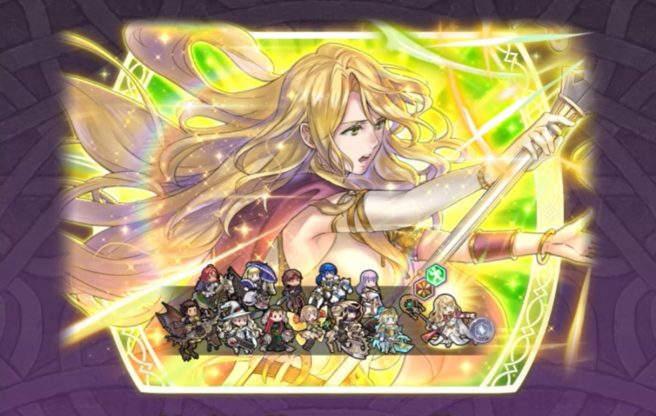 Nintendo and Intelligent Systems have announced Elimine: Scouring Saint as the newest Mythic Hero for Fire Emblem Heroes. She'll be going live in just a couple of days.
Elimine: Scouring Saint, coming from Fire Emblem: The Binding Blade, is voiced by AmaLee and has art from Alan Smithee. Her moveset includes Staff of the Saint, Nudge+, Atk/Res Push 4, A/S Far Trace 3, and Holy Ground.
We have a trailer showing off the new Mythic Hero in Fire Emblem Heroes below. Note that you'll be able to summon previously-relased 5-star New, Legendary, and Mythic Heroes as well.
Elimine: Scouring Saint joins Fire Emblem Heroes on January 27 at 11 PM PT / January 28 at 2 AM ET.
Fire Emblem Heroes is currently available for mobile devices via iOS and Android. You can head on over to the official website here. Additionally, we have lots of previous coverage on the game here.
Leave a Reply