Fire Emblem Heroes: Adrift summoning event and Aether Raids mode now live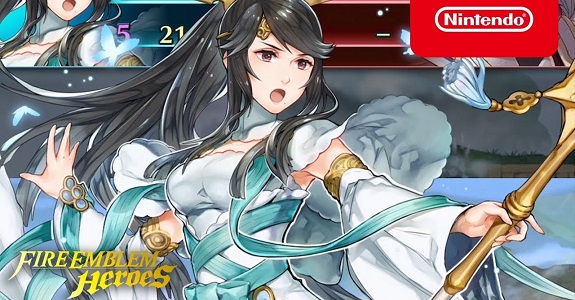 Major additions just arrived for Fire Emblem Heroes. The Adrift summoning event teased earlier arrived, featuring new Heroes from Fire Emblem Fates. Here are some additions.
A new set of Story Maps, and more precisely a Paralogue Story called "Adrift" (featuring the usual 3 maps);
A new set of Quests related to the Paralogue Story;
Athe usual set of Log-in Bonuses, with 13 Orbs to get in total.
Finally, Fire Emblem Heroes launched a brand new mode. You can participate in Aether Raids, where you can "defeat your rivals and set your sites on distant skies." The first time you play you'll receive 500 Aether Stones to set up your map ahead of battle.
Leave a Reply