Fire Emblem Heroes announces Divine Harvest summoning event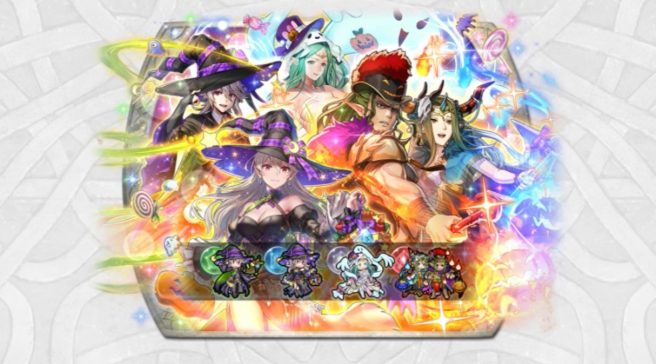 Divine Harvest has been announced as the next summoning event for Fire Emblem Heroes, and it comes just in time for Halloween.
The lineup includes female Corrin: Starry Seer (voiced by Marcella Lentz-Pope, art by Yoshiro Ambe), male Corrin: Celestial Sorcerer (voiced by Cam Clarke, art by argon), Naga: Harvest Divinity (voiced by Mela Lee, art by hanusu), and Duma: Strength and Love as a duo (voiced by Josh Petersdorf + Monica Rial, art by DAI-XT.) Female corrin has the learnable skills Moonlight Stone, Negating Fang, Atk/Spd Finish 4, Dragon's Wrath 4, and Joint Drive Atk. For male Corrin, it's Starlight Stone, Moonbow, Distant Stance, and Dragon's Ire 4. The skills for Naga are Serenity Breath+, Rally Up Atk+, Atk/Res Catch 3, and Atk/Res Rein 3. Finally, Duma features Ghostly Lanterns, Glimmer, Distant Ferocity, Dragon Wall 3, and Woeful Upheaval.
Here's the Divine Harvest summoning event trailer for Fire Emblem Heroes:
Fire Emblem Heroes is available on mobile via iOS and Android. You can find more coverage on the game here and the official website here.
Leave a Reply