Fire Emblem Heroes announces New Heroes & Ascended Mareeta summoning event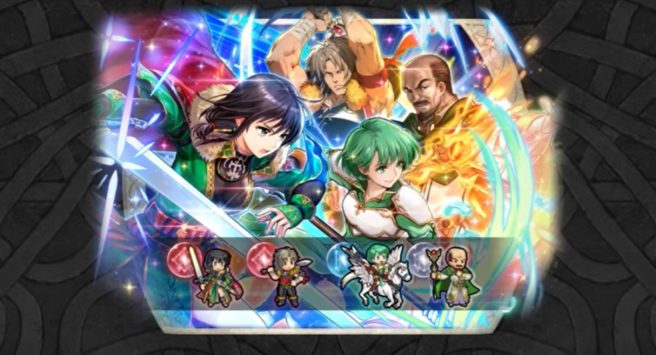 Nintendo and Intelligent Systems have announced a New Heroes & Ascended Mareeta summoning event for Fire Emblem Heroes. It will feature various characters from Fire Emblem: Thracia 776.
The lineup includes August: Astute Tactician (voiced by Luis Bermudez, art by Suzuki Rika), Galzus: Dark Blade of Od (voiced by Bryan Huey, art by Chiko), Karin: Driven Knight (voiced by Anairis Quinones, art by Nrause Uroko), and Mareeta: Astra Awakened (voiced by Kayli Mills, art by Asatani Tomoyo). August's learnable skills are Diplomacy Staff, Nudge+, Fireblood Balm+, Def/Res Bond 4, and Even Recovery 3. The lineup for Galzus is Rein Sword+, Luna, Surge Sparrow, and Null Follow-Up 3. Karin has Allied Lance+, Moonbow, Atk/Def Form 3, and Drive Atk 2. Lastly, Mareeta's skills include Ascending Blade, Vital Asta, Atk/Spd Solo 4, Spurn 3, and Even Tempest 3.
Here's a trailer for the New Heroes & Ascended Mareeta summoning event in Fire Emblem Heroes:
This new event will go live on March 18, 2022. Also note that the next Grand Hero Battle with Salem: Dark Sage will kick off on March 19.
Fire Emblem Heroes is currently available on mobile via iOS and Android. You can find our previous coverage here and the official website here.
Leave a Reply