Fire Emblem Heroes announces New Heroes & Mythic Heiðr summoning event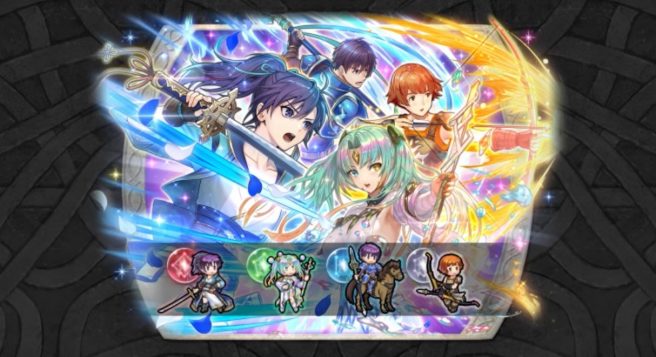 New Heroes & Mythic Heiðr has been announced as the latest summoning event for Fire Emblem Heroes. Fir: Swordmaiden (voiced by Liv Strander, art by kiyu), Noah: Mercenary-Errant (voiced by Aaron Dismuke, art by nekomochi), Dorothy: Devoted Archer (voiced by Bindy Coda, art by kawasumi), and Heiðr: Innocent Goddess (art by Alice Himora, art by Yoshiku) make up the lineup this time.
Fir can learn the skills Vassal-Saint Steel, Glimmer, Atk/Spd Finish 4, Phys. Null Follow, and Atk/Spd Oath 4. Noah has Ilian Merc Lance, Luna, Flow Guard 3, and Alarm Spd/Def. Dorothy is capable of learning Defier's Bow+, Ardent Sacrifice, Spd/Res Ideal 3, and Atk/Res Oath 3. Finally, Heiðr's skills are Heiðr, Gold Serpent, Remote Sparrow, Mag. Null Follow, and Panic Smoke 4.
The New Heroes & Mythic Heiðr summoning event starts on June 8, 2023. View a trailer for it below.
Fire Emblem Heroes can be downloaded on mobile via iOS and Android. You can find more coverage on the game here and the official website here.
Leave a Reply