Fire Emblem Heroes announces Sage of Khadein? summoning event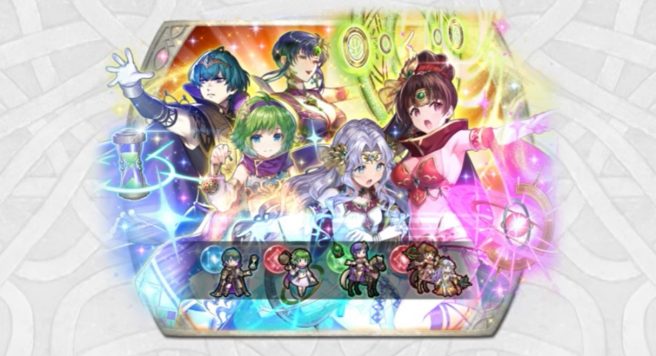 Sage of Khadein? has been announced as a new summoning event for Fire Emblem Heroes. This will include a new Paralogue Story.
The lineup of features heroes includes Nino: Spirited Sorcerer (voiced by Sarah Blandly, art by Miwabe Sakura), Ursula: Royal-Blue Crow (voiced by Misty Lee, art by Suzuki Rika), Byleth: Fount of Learning (voiced by Zach Aguilar, art by Azusa), and Linde: Bound by Fate as a duo (voiced by Julie Ann Taylor + Heather Halley, art by Kousei Horiguchi). Nino's learnable skills are Child's Compass, Glimmer, Atk/Spd Finish 4, Spd Preempt 3, and Time's Pulse 4. Ursula can use Crow's Crystal, Moonbow, Chill Spd/Res 3, and Panic Smoke 4. Byleth has Guide's Hourglass, Sublime Heaven, Spd/Res Finish 3, and Lull Spd/Res 3. Finally, it's Celestial Globe, Luna, Remote Sparrow, S/R Far Trace 3, and Def/Res Smoke 3 for Linde.
The Sage of Khadein? summoning event for Fire Emblem Heroes kicks off on January 9 / January 10 depending on your region. View a trailer below.
Fire Emblem Heroes can be played on mobile via iOS and Android. You can find more coverage on the game from us here and the official website here.
Leave a Reply