Fire Emblem Heroes announces Summer Longing summoning event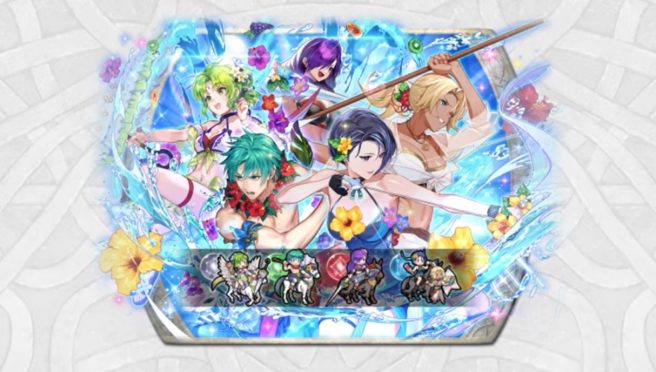 Fire Emblem Heroes just revealed a new Summer Longing summoning event. It will include Shez: Mercenary Shine (voiced by Dawn M. Bennett, art by yamanokami), Ephraim: Sunshine Valiant (voiced by Greg Chun, art by PenekoR), L'Arachel: Summer Princess (voiced by Carrie Keranen, art by Fuzichoco), and Shamir: Heartbeats United (voiced by Allegra Clark + Laura Post, art by kainown).
Players can count on Shez having the skills Surfer's Spire, Glimmer, Swift Slice, Lull Spd/Defense 4, and Atk/Def Menace. For Ephraim, the lineup is Seafoam Splitter, Bonfire, Atk/Def Clash 4, Sunlight Bangle, and Alarm Atk/Def. L'Arachel is able to use Seaside Parasol+, Recover+, Earthwind Balm+, Blade Session 3, and Wrathful Staff 3. Finally, Shamir's skills are Partnership Bow, Deadeye, Remote Sparrow, Brash Assault 4, and Fatal Smoke 3.
The Summer Longing summoning event for Fire Emblem Heroes begins on June 19, 2023. We have a trailer for it below.
Fire Emblem Heroes is available on mobile via iOS and Android. You can find more coverage on the game here and the official website here.
Leave a Reply