Fire Emblem Heroes – Black Friday events detailed and Double Special Heroes summoning event live now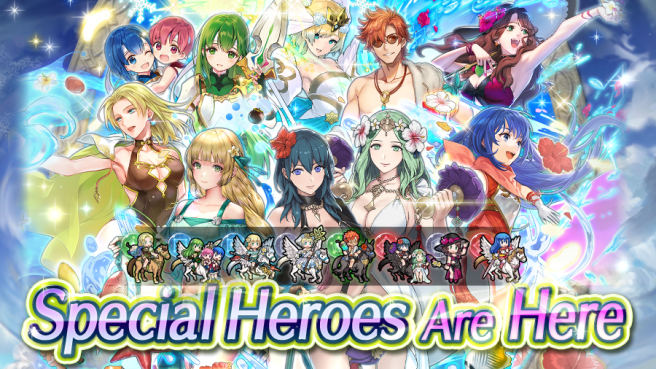 Fire Emblem Heroes has started a new summoning event featuring two five star Special Heroes of each color that will have an appearance rate of 6%. This Double Special Heroes event has also set the chances for regular five star heroes to be summoned at 0%, giving players better odds of drawing their desired hero. This summoning event will be live until December 9, 2020 at 10:59pm PT.
This event is part of Fire Emblem Heroes lineup for Black Friday, which will be bringing more content to the game from now until December 10. Here is the list of content included in this Black Friday lineup:

Double Special Heroes Summoning Event – 11/19/20
Black Friday Missions – 11/20/20
Black Friday Orb Packs – 11/20/20
Double EXP & SP event – 11/20/20
More information will be added when these events go live.
Leave a Reply