Fire Emblem Heroes – Day of Devotion summon focus and paralogue
Posted on February 7, 2020 by Elias in Mobile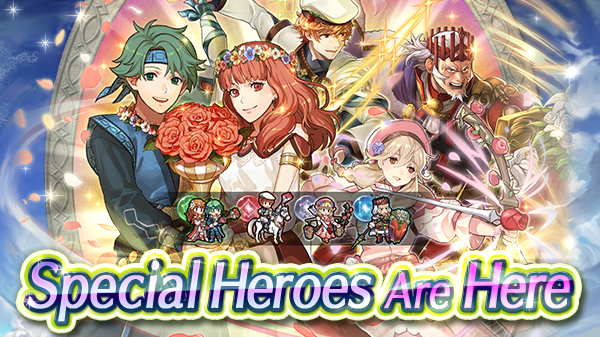 Heroes here to celebrate the Day of Devotion have arrived. These Special Heroes also appear in the new Paralogue story Lovely Gifts, and there are some limited-time quests to go along with them. There's even a Log-In Bonus where you can get up to 13 Orbs.
Duo Skill for Alm: Lovebird Duo Restores 30 HP, neutralizes penalties, and grants Atk/Spd+6 to unit and allies within 5 rows and 5 columns centered on unit for 1 turn. ・ Duo Skills can be used once per map. ・ Duo Skills cannot be used by units deployed using Pair Up.
This summoning event includes a 4★ focus category with an initial appearance rate of 3%. Conrad: Unmasked Knight is also available as part of this 4★ focus. Your 5★ and 5★ focus appearance rates will not reset if you summon a Hero who is part of the 4★ focus.
Leave a Reply