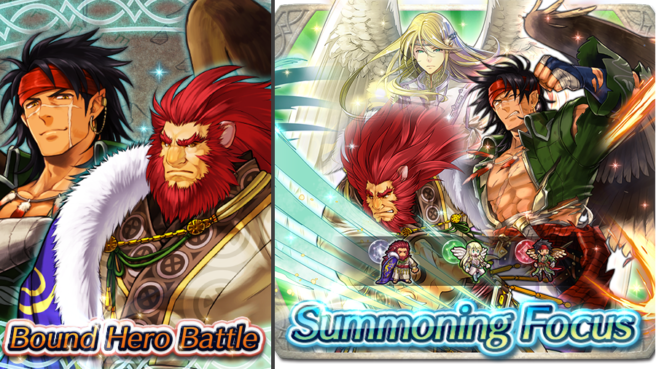 Intelligent Systems is once again putting forth another single-day Bound Hero Battle and Summoning Focus in Fire Emblem Heroes. Today's Bound Hero Battle event features Tibarn & Caineghis, and the 5-star Summoning Focus features Tibarn: Lord of the Air, Caineghis: Gallia's Lion King, and Reyson: White Prince.
These will only be available for today, so be sure to take part while they are around!
In addition, players can now pre-register for the latest Røkkr Sieges event. Players can receive rewards including Orbs or Hero Feathers based on their performance and Divine Codes (Ephemera 8) for clearing quests.
Lastly, the latest Mjölnir's Strike has entered its Shield Phase. Mjjölnir's Strike 31 features Delthea: Tatarrah's Puppet.
Leave a Reply