Fire Emblem Heroes – event roundup 9/10/2020, voting open for upcoming events
Posted on September 10, 2020 by Ervin in Mobile, News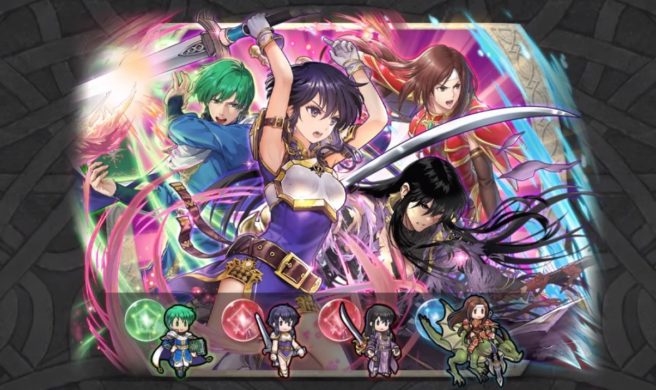 Fire Emblem Heroes is hosting several new pieces of content starting today, including an opportunity for Twitter users to vote on upcoming events. Check out more details below.
For starters, the 15th Resplendent Hero, Alm: Hero of Prophecy, is available as part of the Feh Pass until September 25.
Paired with this new Feh Pass content is the 15th set of Feh Pass quests, which are also available until September 25.
A new Story Map is also now live, Rock 'n' Roll! (Grandmaster, Infernal). This can be found in Tactics Drills Maps.
A Summoning Focus has returned, Heir of Light, featuring Shannan : Wielder of Astra, Larcei: Keen Kin, Altena: Luminous Rider, and Ced: Hero on the Wind. After summoning 40 heroes, players can choose one 5-star Focus Hero to summon for free until September 18.
A forging Bonds event has returned, Bonding Blood. Until September 18, players can earn Divine Codes, Accessories, and First Summon Tickets to use in the aforementioned Summoning Focus.
Lastly, Twitter users can participate in a poll to decide which New Heroes and Forging Bonds will return in November. Check out the tweet below.
Which of these New Heroes (and accompanying Forging Bonds) events do you want to see return in November? The choice with the most combined votes across the official EN and JP Twitter accounts will win! Voting is open for five days and closes Sept. 15, 12 AM PT. #FEHeroes

— Fire Emblem Heroes (@FE_Heroes_EN) September 10, 2020
Leave a Reply