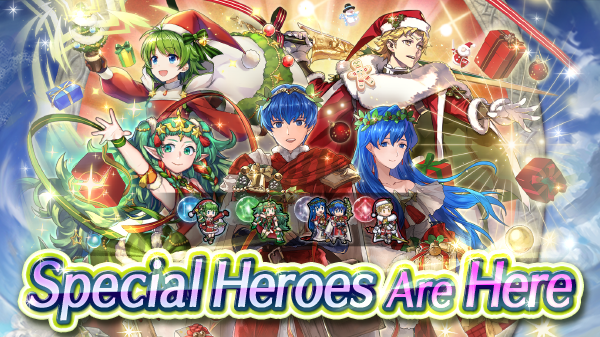 A new holiday-themed summon focus has come to Fire Emblem Heroes, titled "Glorious Gifts." Players can obtain special units by summoning on this special banner. Marth: Royal Altean Duo and his Duo Skill will be in the summon pool along with other festive heroes. There are limited-time quests, as well as a login bonus where players can receive up to 13 summon orbs. The details for Marth: Royal Altean Duo's Duo Skill:
Grants Atk/Spd/Def/Res+3 and Bonus Doubler to armored and flying allies within 3 rows centered on unit. (That turn only. Does not stack.) ・ Duo Skills can be used once per map ・ Duo Skills cannot be used by units deployed using Pair Up
Additionally, we've entered the Brace phase in the Mjölnir's Strike event. Protect the Kingdom of Askr by building structures and placing allies on the map. This round's enemy forces will be lead by Robin, so prepare accordingly.
Leave a Reply