Fire Emblem Heroes: Harmony amid Chaos Summoning Focus now live, main story chapter, Forging Bonds, Tactics Drills, Orb Promo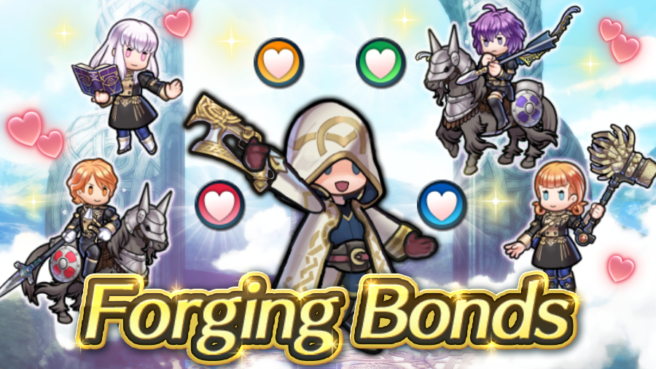 The previously announced "Harmony amid Chaos" Summoning Focus is now live in Fire Emblem Heroes. It features characters from Fire Emblem: Three Houses: Ferdinand: Noblest of Nobles, Lysithea: Child Prodigy, Bernadetta: Eternal Loner and Annette: Overachiever. Ferdinand is also available as a 4-star focus unit. This Summoning Focus will be available until March 31.
There's also a new main story chapter featuring these characters – Book IV, Chapter 5: Twisted Reality. As always, there are also some time-limited quests available that can get you some extra orbs.
That's not all: a new Forging Bonds event is also live featuring Ferdinand, Lysithea, Bernadetta and Annette. It will run from today till March 20. Among the rewards for this event are First Summon Tickets for the Harmony Amid Chaos Summoning Focus.
It's a day later than usual, but Tactics Drills has been updated with a new map. "Advanced Placement" can be found in the Skill Studies section; clearing it gets you 300 feathers.
Finally, the Special Orb Promo for March is now available to purchase. When buying this, you get 22 orbs as well as 50 Heroic Grails. You can purchase this pack until March 20.
Leave a Reply