Fire Emblem Heroes – Jeorge and Gordin are back for Bound Hero Battle, some heroes lose five star summons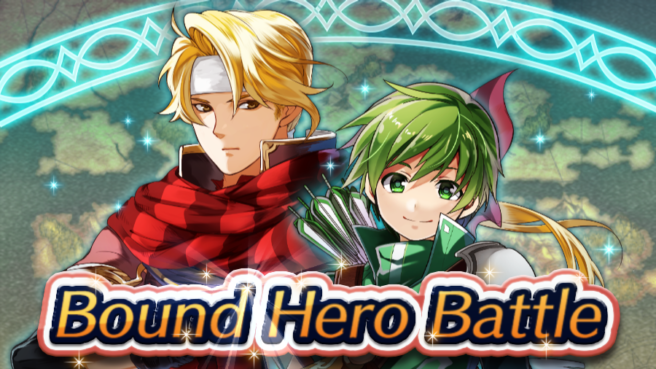 A new Bound Hero Battle is coming to Fire Emblem Heroes and Jeorge and Gordin will be available to battle on certain maps. Hard and Inferno modes will give out orbs to those who have already completed the regular difficulties.
Additionally, certain heroes after Ver. 4.4.0 of the game is released will only appear as 4 star and 3 star summons, rather than 5 stars. These changes affect heroes that were added between Ver. 3.0.0 of the game and 3.1.1.0.

The affected heroes are listed below:
Reyson: White Prince
Thea: Stormy Flier
Mordecai: Kindhearted Tiger
Brady: Daunting Priest
Mercedes: Kindly Devotee
Norne: The Volunteer
Python: Apathetic Archer
Tethys: Beloved Dancer
Echidna: Unyielding Idealist
Leave a Reply